Top 5 Tallest Actors in Hollywood as of 2022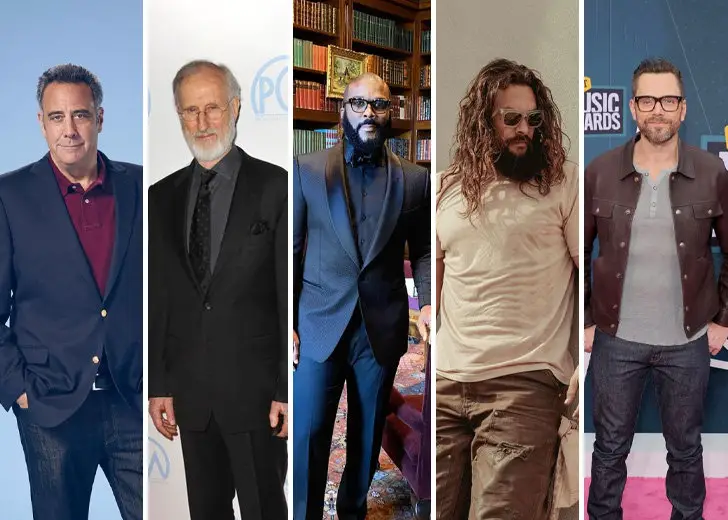 It is often perceived that height in a man is a desirable quality.
It has a sense of authority that is followed by confidence. By all means, it is a way to stand out among the crowd literally.
With that in mind, it is not surprising to see these five tallest actors in Hollywood thrive so well in an industry that is not short of good looks and theatrical prowess.
We see their height being one of the reasons for their success.
Brad Garrett — 6' 8"
Best remembered for his years on the iconic comedy Everybody Loves Raymond, Brad Garrett, is one of the tallest actors in Hollywood. He currently stands at a towering six feet and eight inches.
Brad's height is impressive and noticeable, especially while performing with fellow crew members. Garrett has had a diverse entertainment career that extends far beyond cinema and television.

Brad Garrett is currently the tallest actor in Hollywood with a height of 6'8". (Source: Instagram)
He began starring in television and films in modest and guest parts after his prominence in the late 1980s.
His first notable role was as Robert Barone on the CBS comedy, Everybody Loves Raymond, which premiered on September 13, 1996, and lasted nine seasons.
James Cromwell — 6'7''
James Cromwell has a height of six feet and seven inches, which was problematic in the Hollywood industry.
His height was such an issue early in his career that several directors passed him over for jobs because he was allegedly too tall.
Despite being one of the tallest actors in Hollywood, Cromwell never gave up and continued fighting. Now has a career in movies spanning more than four decades.
The Memorial Day actor is the tallest star to be nominated for an Academy Award. His son John stands even taller than him, at six feet and eight inches.
Tyler Perry — 6'5"
Tyler Perry, who stands at a towering six feet five inches, is an actor and one of Hollywood's most renowned and successful producers. He has carved up a solid career in the entertainment sector with time.
He was once named the highest-paid producer in the whole film industry. Some of his acclaimed works include Alex Cross, The Single Mom's Club, If Loving You Is Wrong, and Oval.
People who share the same height as Perry are Tim Robbins, Joe Manganiello, Armie Hammer, Vince Vaughn, Dwayne Johnson, and John Corbett.
Jason Momoa — 6'5" / 6'4''
Jason Momoa's height has been a matter of dispute for many fans and followers. There is confusion about how tall the actor actually is.
According to Pop Sugar, Google determines Momoa's height as 6'4", whereas the actor has mentioned that he is 6'5". Regardless of it all, Momoa is one of the tallest actors in Hollywood.
Momoa made his acting debut on the syndicated action drama series Baywatch: Hawaii as Jason Loane. Later, he was cast in the role of Khal Drogo in HBO's Game of Thrones.
He may have gotten his start on Game of Thrones, but the six feet and five inches tall Momoa has expanded his horizon. He has appeared in acclaimed movies like Aquaman, Justice League, Dune, and Braven.
He was formerly married to actress Lisa Bonet, who stands 5 feet 2 inches tall.
Joel McHale — 6'4''
Joel McHale might look short when standing with his co-stars from Community. But actually, he is one of the tallest actors in Hollywood.
Standing six feet and four inches tall, McHale first got recognition for his work in The Soup. Then, he rose to fame as the suave ladies' man Jeffrey "Jeff" Winger on NBC's Community.
After that, McHale worked as the presenter of Netflix's The Joel McHale Show with Joel McHale. He went viral for his special segment on the notorious Tiger King documentary.
Since then, he has been around and involved in different projects.
Other actors who are the same height as McHale are Clint Eastwood, Chevy Chase, Jeff Goldblum, Josh Duhamel, Vincent D'Onofrio, Danny Glover, Donald Sutherland, and John Lithgow.