Jason Momoa and Wife Lisa Bonet Have Announced Their Separation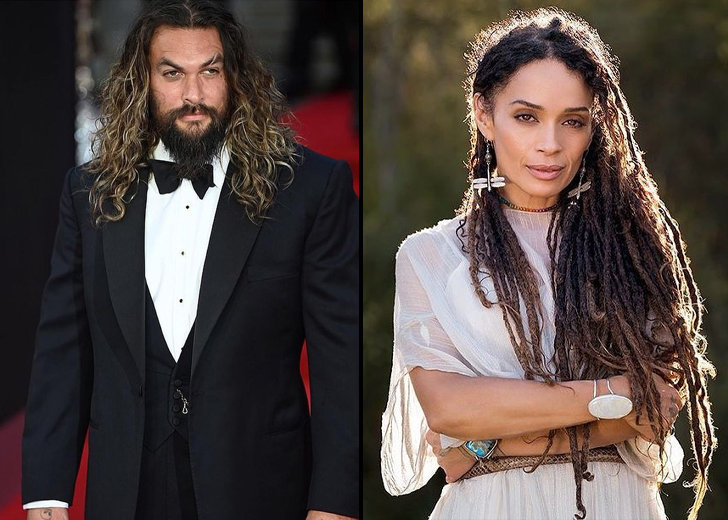 Jason Momoa and his wife Lisa Bonet, who started dating in 2005 and officially tied the knot in October 2017, have announced their separation.
On January 12, 2022, the Aquaman star took to Instagram to share a joint statement, where the couple confirmed they were "parting ways in marriage."
"We have all felt the squeeze and changes of these transformational times… A revolution is unfolding and our family is of no exception… feeling and growing from the seismic shifts occurring," the joint statement read.
The pair also added they decided to announce their split "not because we think it's newsworthy," but so that "as we go about our lives we may do so with dignity and honesty."
😯-Jason Momoa and Lisa Bonet have broken up after 16 years together. The couple has released a joint statement explaining why their relationship has ended. pic.twitter.com/rE7UZd2NuZ — LADbible (@ladbible) January 13, 2022
"The love between us carries on, evolving in ways it wishes to be known and lived," the couple further exclaimed. "We free each other ~ to be who we are learning to become."
Jason Momoa and Wife Are Committed to Co-Parenting
While Momoa, 42, and Bonet, 54, chose to separate as husband and wife, they are not walking away from their parenting duties.
The couple shares two children together from their 16 years of relationship.
They had their first child, daughter Lola Iolani Momoa, in 2007, followed by a second child, son Nakoa-Wolf Momoa, in 2008.
And in their joint statement, the now-former Hollywood couple noted that they would maintain an "unwavering" devotion to their kids.
"Teaching our Children... What's possible," they added.
In 2021, while speaking with ET's Lauren Zima, Momoa had opened up about his kids and how he wanted to see them in the future.
He shared that he didn't want his kids to follow in his footsteps and land in Hollywood. Instead, he wished to see them chase other ambitions in their lives.
Jason Momoa and Lisa Bonet's Relationship Timeline
Going back to when Momoa and his wife, Bonet, first met — they reportedly were introduced through mutual friends at a Los Angeles jazz club in the early 2000s.
During a conversation with Net-A-Porter in 2018, Bonet recalled that moment and stated they "have been together" since then.
"What's cool about Jason is that he's an alpha male who stands for love and family. And to circle back to my own wounds, having an absent father, then to be fully met by a man of that stature, is really incredible," she later said of the Game of Thrones star.

Jason Momoa with his former wife Lisa Bonet. (Photo: Twitter)
Meanwhile, Momoa has long been a fan of Bonet — and while speaking with Esquire in 2019, he admitted that his wife was his childhood crush when she starred on The Cosby Show.
"I mean, I didn't tell her that. I didn't let her know I was a stalker until after we had the kids," he jokingly said while adding, "if someone says something isn't possible, I'm like, 'Listen here, I married Lisa Bonet. Anything is [expletive] possible.'"
But even though they had a close relationship, lived together, and had children, they didn't tie the knot until 2017.
The couple reportedly had a secret wedding ceremony at their home in Topanga, California.