Jason Momoa Doesn't Want His Kids to Follow Acting Career — Here's What Holds Him Back
"I'll try my damnedest to keep 'em out of it," Jason Momoa says.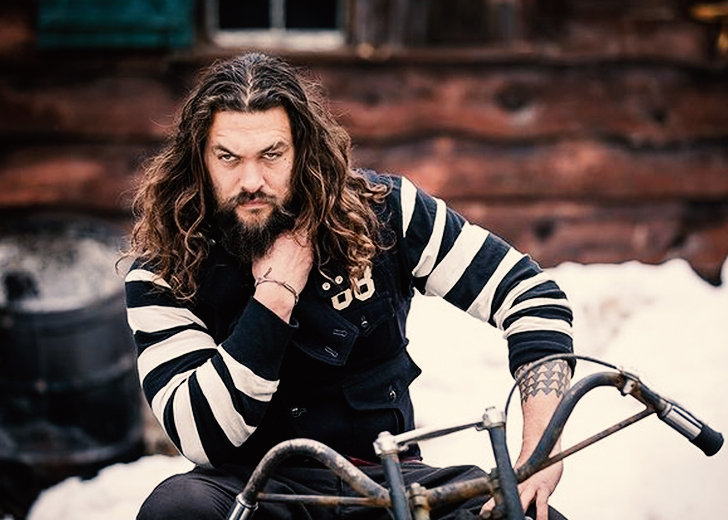 Actor Jason Momoa isn't just a great entertainer, but also a committed family man. The Hawaii-born actor's wife is actress Lisa Bonet and they have been married since October 2017.
They started their relationship in 2005 and subsequently welcomed their two children: Lola Iolani Momoa, born in 2007, and Nakoa-Wolf Momoa, born in 2008.
In a recent conversation with ET's Lauren Zima, Momoa shared his thoughts about his kids' careers and the possibility of them landing in Hollywood.
Doesn't Want Kids to Be Actors
In the interview, the Game of Thrones actor revealed that one of his two kids wanted to become an actor. But when he was asked if he was happy about that, he replied, "I'm not a fan... I don't want them to."
Momoa explained himself by saying that he was hesitant to encourage that particular career.
If they [really] want to, maybe. But I don't want them to get into acting. It's very hard on people and I don't want them to have that pressure. I'm tough, I can handle it, but I wouldn't want to put someone I love [through] that.
The Sweet Girl star added he loved storytelling, theatrical things, directing, and filmmaking, but still hoped his 14 and 12 years old kids would chase other ambitions in their lives. He was also determined to try his "damnedest" to keep them away from acting.
Struggled to Show His Full Range
If one thinks the journey to Hollywood fame and success was easy for Momoa, they might be wrong.
That is because even after his breakthrough role as the Great Khal Drogo in HBO's fantasy epic Game of Thrones, many people thought he could not speak English, keeping him away from getting acting roles.
"I mean, where do you put Drogo? He's not going in a rom-com. No one even knew I spoke English," the 42-year-old said during an interview with Esquire in October 2019.
He further stated that he was surprised not to get works easily and had to struggle to show his full range as an actor.
Due Bills and Joblessness
The reason why Momoa doesn't want his children to be actors can be sketched through his past experiences in the industry.
While he said he was initially not considered as a versatile actor to be in movies or TV shows, he has also repeatedly shared the story of him and his family starving just after his role ended in Game of Thrones.
"I mean, we were starving after Game of Thrones," the actor told InStyle magazine in November 2020. "I couldn't get work. It's very challenging when you have babies and you're completely in debt."
But things completely changed for the Momoa family when he was cast in 2016's Justice League. Following that, he acted in a title role in Aquaman, and by that time, he had given some of his best works and proved to be an asset to his producers.
Today, he fits in everywhere — either playing a protective family man in Sweet Girl, a skilled warrior in See, or a heartthrob in Dune.