Dune Star Jason Momoa's Stellar Physique Doesn't Just Come from Hitting the Gym
The 'Aquaman' superstar, Jason Momoa, is famous for his mighty physique, but the actor prefers outdoor pursuits and active sports over repetitive indoor gym regimes.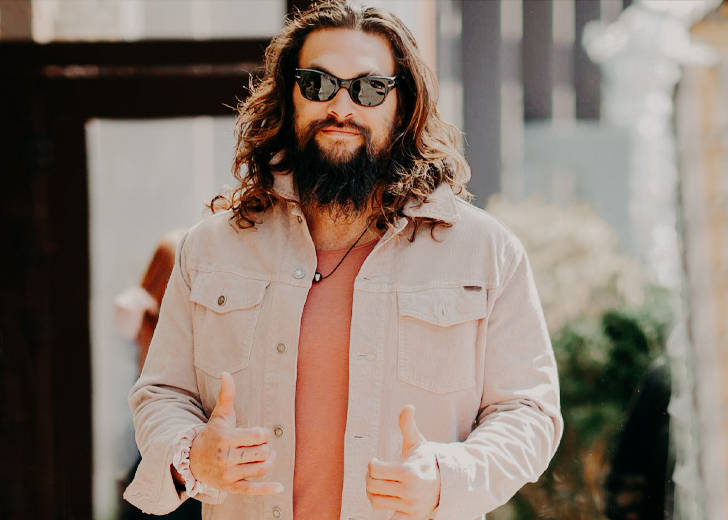 The Aquaman superstar, Jason Momoa, is famous for his robust physique, but the actor prefers outdoor pursuits and active sports over repetitive indoor gym regimes.
Momoa's Fitness Schedule
The big man has an extraordinary physique and measurements — the height of 6 feet 4inches, weighing 108kgs, a 50-inch chest, and 19-inch biceps. And it's challenging to maintain consistency. 
The actor's day begins pretty early, at 5 am, to start his workout. Momoa believes he could perform the best work in the early mornings. He gets off the bed immediately after he wakes up instead of lazying around in bed. 
Then, Momoa runs up a hill, gets some workouts done, and has some time to himself. He likes to wake-up early not only because of the exercises but also because he is a father of two young children.
"I get up at 5 am, and I train hard. I've got two young children, so I have to get up early. But I like it. Morning is when I do all my best work. Whenever I wake up, I'm up. I don't lie there like an idiot. I get up, run up a hill, get some exercise, and have some time with my thoughts."
The Dune star likes to get the workouts done from outdoor activities and sports rather than the monotonous gym routine indoors. In fact, he also finds swimming boring and compared it to walking on the treadmills. 
Momoa likes to do more sports activities like boxing, surfing, and climbing when he's not training for a special role. In a 2019 interaction with Men's Health, the actor revealed he does what he loves when he's not professionally training for a movie character. He added that he opts for weights to increase his size and does cardio for muscle definition whenever he has to change his body type.
"I do the things I love to do when I'm not training for a role. When I have to change my body type, then we just switch it up. Doing a lot more weights for size; a lot more cardio for definition."
The 41-year-old also unveiled that he had never lifted weights before 2010. He trained to play the lead role in the reboot of the movie Conan the Barbarian.
Genetics Is Also the Reason He's Big
In an interview with E! News in 2018, the actor revealed he went above and beyond to bring the King of Atlantis to life on the big screen. 
While talking about the fitness to get into the character, he said he hadn't really eaten much to stay lean. If he ate, he would get big because he's a Hawaiian, and genetically if he consumes carbs, it would be difficult for him to get trim. That's why he had a harder time getting lean for the character. He would rather get big, he added.
I'm Hawaiian—if we eat, we just get big. So, genetically, it's hard for me to get trim, you deplete yourself of carbs, so I had a harder time getting lean. I'd rather just get big."
He also revealed that once the shooting wrapped, he ate all his favorite cuisines and didn't touch any weights in nine months. "Every day is a cheat day," he said laughingly. Also, Momoa said that he doesn't prefer having abs as one cannot drink beer to maintain it, and Guinness is one of his favorite beers of all time.
Body-Shamed for His 'Dad Bod' on Social Media
It's not new that celebrities are trolled on social media for their appearances. Momoa, too, was a victim of social media trolling for his 'dad bod' in July 2019.
When the shirtless picture of the action star's Venice vacation surfaced online, the users dragged him for his abs, looking too soft. The actor was seen taking a poolside stroll wearing black shorts with red and yellow stripes on its side.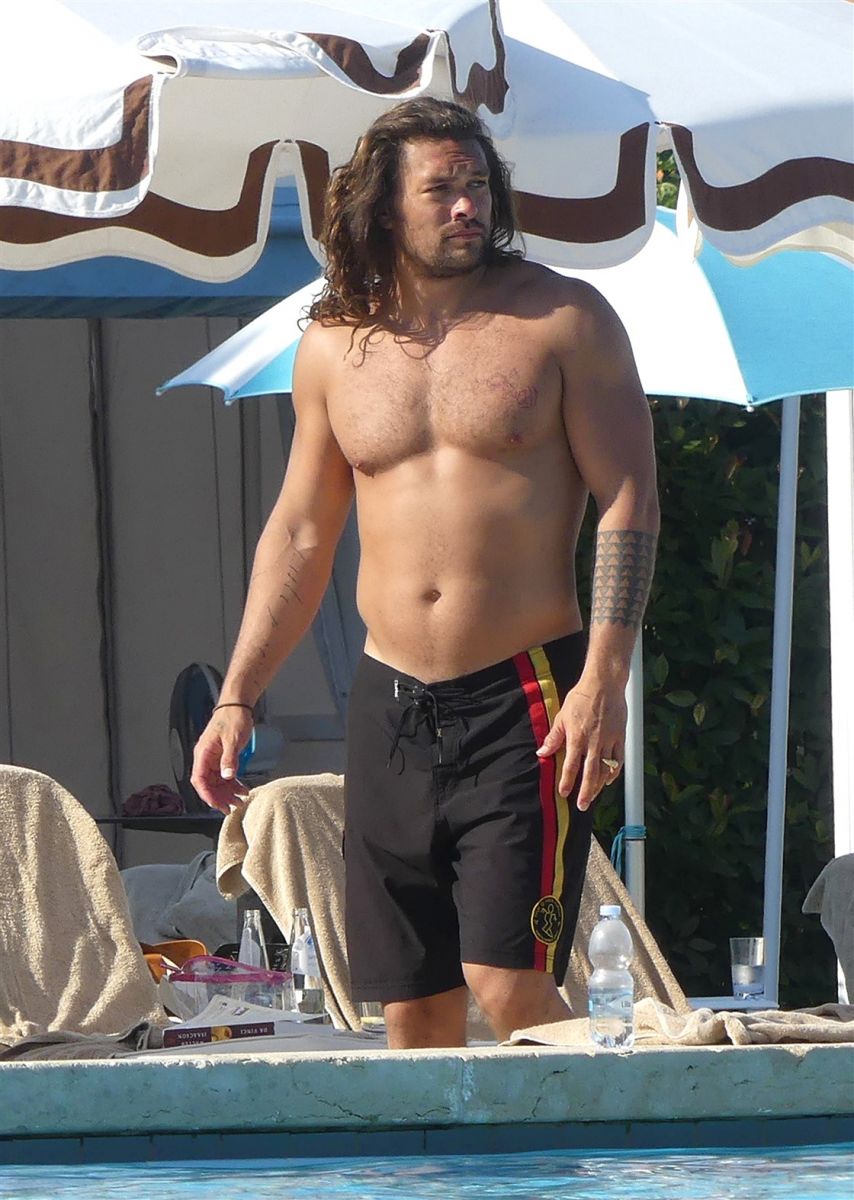 Jason Momoa strolling poolside in Venice (Source: Today.com)
The social media users were not shy to comment on some disgraceful comments, body shaming the 6ft 4inch actor. One comment read, "Someone needs to lift again..." while another user wrote, "Omg his stomach." Another lady commented, "Been working on his Dad, Belly!"
Jason Momoa is getting body-shamed on the internet today for this picture of him on vacation bc he's "fat now" and has a "dad bod"... and I'm officially never taking my shirt off ever again as long as I live. Not even in the shower. 
However, some people came to his support and stood against body shaming. A user wrote, "So ladies say it's not okay to body shame them, but it is for men? I hate the double standards that we see in this modern society. Another comment read," I guess they're perfect in every way!"