Jason Momoa's Real Life Tattoo Holds Similar Cultural Significance for Both Him and 'Aquaman'
"Aquaman is especially cool because being a Kanaka Maoli — being Hawaiian — our Gods are Kanaloa and Maui, and the Earth is 71 percent water, so I get to represent that," said Momoa.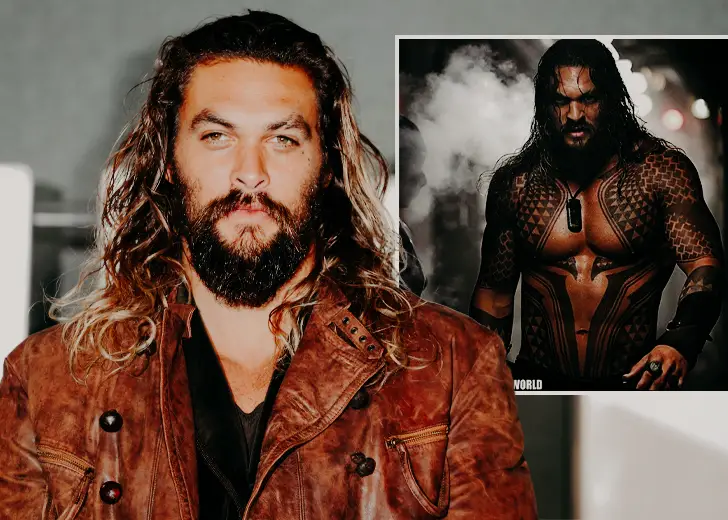 In case you missed it, Jason Momoa's Aquaman flaunted quite a display of body art. While most of the ink he wore in character was just for the cameras, he still has tattoos on his body that strongly relate to the king of the seas. 
During the New York leg of his press tour for the first Aquaman, the actor explained that ink aside, the movie in itself was a very personal experience for him, in that he shared a lot of character traits with his on-screen persona. 
Are
Aquaman Tattoos Real?
The shortest and the most straightforward answer to that question would be no! But that wouldn't be entirely true. 
Arthur Curry, Momoa's character in the DC superhero movie, has a majority of his torso and upper extremities covered in tattoos. However, longtime fans of the DC Comics character could probably tell that the original Aquaman from the pages didn't have ink on his body. 
Apparently, it was Justice League director Zack Snyder's idea to have Aquaman wholly covered in tattoos. However, the designs of said tattoos were not pulled out of the blue. 
One of the most noticeable tattoos on Momoa is the half sleeve on his left forearm. The design features nine rows of triangles representing his family's crest and their 'aumakua—his family's spirit guardian. 
During a Q&A session in New Zealand, the actor revealed that his family's 'aumakua was a shark and the triangles on his forearm were actually shark teeth. He added, 
It's supposed to take the darkness out of your heart and bring the light in but we're still working on that.
Some designs that he flaunted as Aquaman were an extension of his 'aumakua tattoo, while others were taken out of the Polynesian culture. 
Aquaman's Tattoos Come from Polynesia
Tattoos carry a great significance in the Polynesian culture, especially the symbols of the gods. Momoa also explained to Nerdist that a majority of Hawaiian gods were water gods. Hence, it was natural for the islanders' tattoos to relate to the water as Aquaman's did. 
The spearhead designs on Curry's upper-arms signify armor. Additionally, according to Zealand Tattoo, those tattoos also represent the sting of some animals like a stingray. 
Beyond the tattoos, Curry and Momoa both share a dual heritage. While Aquaman is the son of the land and the king of the seas, Momoa is a son of the Polynesian islands and was brought up in Iowa. 
Also, much like Curry, Momoa was brought up by a single parent. According to Momoa, he imitated the relationship dynamics that he shared with his mother in real life to bring his relationship with his on-screen father, Temuera Morrison, to life. 
Momoa's Real Life Tattoos
As of recent, the actor has begun filming for a sequel to James Wan's Aquaman. In a recent Instagram post, he showed off Curry's new neck tattoo. However, he was careful not to give out any hints regarding the plot of his upcoming superhero flick, Aquaman and the Lost Kingdom.
Besides all that, the actor's real-life tattoos include an "etre toujours ivre" tattoo on his right forearm, which translates to "to always be drunk." He also has "Diablo" written on his middle finger in honor of a friend who passed away in 2013. 
He has his children's signatures permanently tattooed on his chest. Finally, on his right forearm, a tattoo reads "Pride of Gypsies," which also happens to be the name of his production company.