Jason Momoa Doesn't Require Bodyguards and Here's Why
"I don't have a bodyguard," Jason Momoa once said.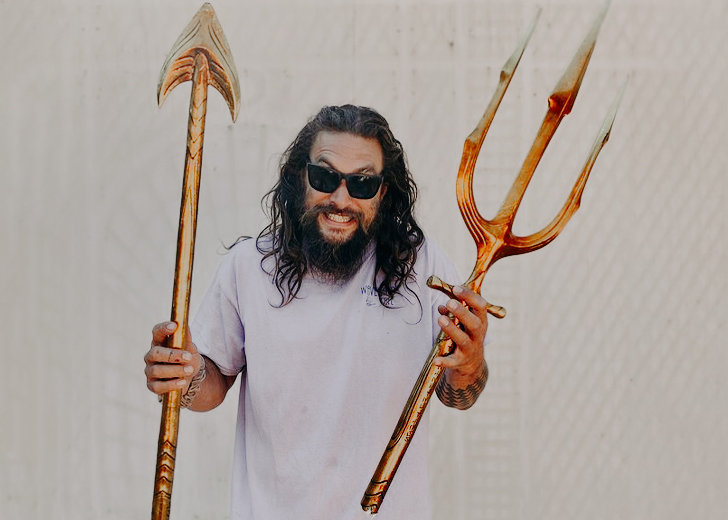 Ever wondered how would Dothraki warlord Khal Drogo from Game of Thrones look like with a bunch of bodyguards around?
It would be a sight to behold since the Aquaman star Jason Momoa, who had a height of 6 feet 5 inches (1.95 meters) and weighs more than 200 pounds (91 kilograms), looks strong enough to protect himself.
Fans still remember how the internet went berserk when the netizens discovered the viral picture of the See star with two men escorting him in January 2017.
While it was not out of the ordinary, the men looked tiny as they marched behind the hunk and naturally, the internet found it quite amusing. It was almost as if Momoa was protecting them and not the other way around.
Momoa's Bodyguard Photo Was Memefied
When the picture made it's way into to the clutches of the internet, meme-makers jumped at the opportunity to do what they do best. And just like that, a pool of top-notch memes was generated to be passed on.
Fans inquired whether the two men in the picture were his real bodyguards, saying Momoa was the one who looked like an actual bodyguard.
In a January 27, 2017 tweet, one fan expressed his desire to be so jacked that his professional bodyguards look like "mini-bosses" who an offender needs to fight before getting to him.
Another Twitterati shared a fictional conversation, where Momoa promises to keep his bodyguards safe.
The 41-year-old actor reacted to one of those memes during an interview with Men's Health in November 2020.
The meme read, "If you ever feel useless in life, take a look at Jason Momoa's bodyguards."
Momoa felt bad for those guys in the picture. He said that they were sweet and gentle men who walk him in on various events.
Does Jason Momoa Have Bodyguards in Real?
Momoa confirmed he did not have a personal bodyguard while speaking with Heatworld on YouTube in December 2018.
He said, "I don't have a bodyguard," after he read a fan's question that read, "Why does Jason Momoa even need a bodyguard?"
But he apparently gets escorted by the security personnel or hired bodyguards during different events.
Why He Doesn't Need Them
The answer is pretty obvious — Momoa has an extraordinary physique. He claimed his body is all natural and genetically built during an interview with Men's Health in November 2020. 
Despite not spending hours in the weight room or following traditional strength training practices, he stays fit and boasts his strength.
"Hawaiians are big people," he said. "I rock climb a lot. Maybe I'm an ape. I always loved climbing trees as a kid and swinging in the breeze. But lifting weights is challenging."
Now, why would a man with a superhero's strength in real life ever need a bodyguard?