Facts About 'Game of Thrones' Prequel 'House of the Dragon' Star Emma D'Arcy
Meet 'Game of Thrones' prequel 'House of the Dragon' star Emma D'Arcy who plays Rhaenyra Targaryen.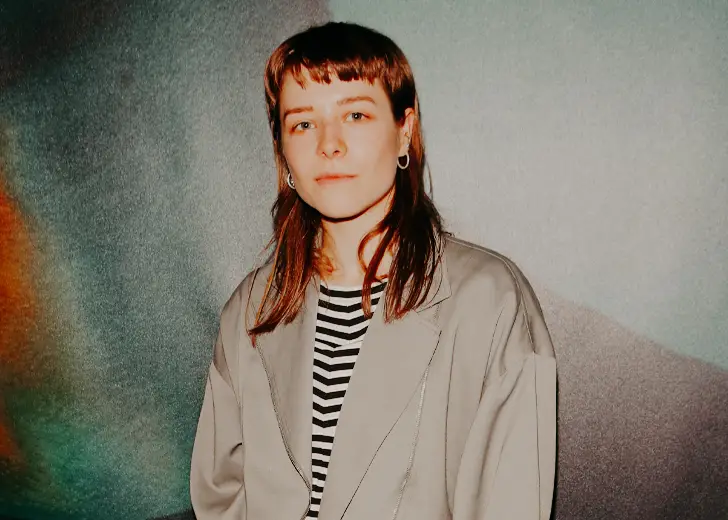 Game of Thrones (GoT) was one of the most successful series in TV history with eight glorious seasons. Adapted from the George R.R. Martin's A Song of Ice and Fire, the series has made history by receiving 59 Primetime Emmy Awards. 
Despite a massive backlash for Season 8 by fans and critics, HBO is making a comeback with GoT, but this time, with its prequel — House of the Dragon. It is based on Fire and Blood, another creation of Martin, which is around 300 years before the timestamp of GoT. 
On April 26, HBO confirmed that the production for the prequel has started. They also announced the cast members for the series, which will be released in 2022. Among various other actors and actresses, Emma Zia D'Arcy has been cast as one of the many Targaryen. 
D'Arcy appears to be a very private person will less social media presence on Instagram and private Twitter. Here are some of the lesser-known facts about the actress.
D'Arcy As Princess Rhaenyra Targaryen
On December 2020, it was revealed that D'Arcy, along with Olivia Cooke and Matt Smith, would join the cast of House of the Dragon. D'Arcy will play the role of Princess Rhaenyra Targaryen, the firstborn of King Viserys Targaryen. 
They will star alongside Smith, who plays Prince Daemon Targaryen, Rhaenyra's uncle and husband. The pair were photographed together, dressed as their characters at Holywell Bay Beach in Cornwall. D'Arcy wore a dark red gown, while Smith wore an all-black outfit. Both of them sported icy blonde wigs — a signature feature of the Targaryen House. 
D'Arcy Identifies As Non-Binary
The actress doesn't identify herself with either gender and uses the pronouns they/them. They have talked little about their gender identity; however, they have called themselves Non-Binary on Instagram and Twitter bio along with their preferred pronouns.
D'Arcy's Education 
They studied Fine Art at the Ruskin School of Art — one of the leading art schools in the UK. The school operates under the University of Oxford. 
D'Arcy and Theater
Before TV and movies, D'Arcy was heavily involved in theater. They started their stage career in 2013 as Katie in Tommo Fowler's Bunny at the Burton Taylor Studio. They were actively involved in stage until 2019. Their last stage work was as Elizabeth Proctor in The Crucible by Jay Miller at the Yard Theatre.
They have worked alongside many famous names like Fehinti Balogun, known for his work in the critically acclaimed show called I May Destroy You.
Talking about their skills in stage works, D'Arcy has gotten nothing but praises from the critics. They have been called riveting, enthralling, marvelous, sharp, and suggestive, among others, for their acting skills.
To date, they hold 11 credits for the stage.  
D'Arcy, TV, and Film
D'Arcy doesn't have as many credits as they do for theater. They have four television credits for BBC one series Wanderlust as Naomi, ITV's Wild Bill as Alma, Amazon/Stolen Picture's Truthseekers as series lead Astrid, and House of the Dragon as Princess Rhaenyra Targaryen.
Similarly, the actress has two feature film credits for Misbehaviour and Mothering Sunday, which is still in Post Production. They also have one credit for a short film, O Holy Ghost!
D'Arcy And Music Video 
They have starred in one music video in 2017 called 'Too Much Love' for Little Cub.
D'Arcy's Skills
The actress possesses various skills. As per the CV prepared by their management, they are highly skilled in Ceroc dance. On the topic of dance, they are also experienced in contemporary dance and jive. Their other skills include fine art, illustrator, sculpture, forum theater, and poetry reading. 
D'Arcy Management Agency 
The actress is managed by Roxane Vacca Management, a theatrical agency. Along with D'Arcy, the agency has many clients with the likes of Michael Sheen, Alistair Petrie, Omari Douglas, and Poppy Miller. 
Age, Nationality, Appearance, And Parents
D'Arcy was born on June 27, 1992, making them 28 years old. They were born in London, United Kingdom. Their height is 5'8" ft (172cm), has blue-green colored eyes, and 9 st. 2 lb weight.
The actress has a British accent with Gloucester, London dialects. Not much is known about their parents, siblings, or partner; however, D'Arcy had once posted about her mother on her Instagram.