Jake Paul Wins With First Round K.O. Against Ben Askren — Remembers Bodyguard Shadow in Post-fight Conference
"When you're with someone every day, live with them… he was a father figure to me in many ways and had my back 24×7"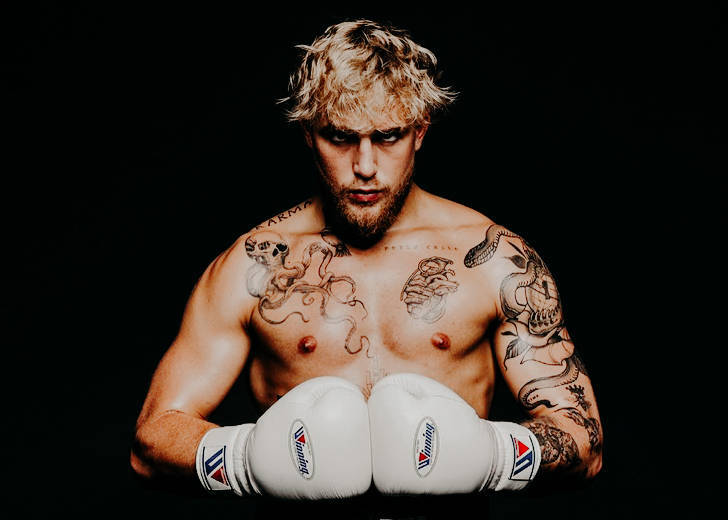 Many of us know Jake Paul as a Disney actor, rapper, and YouTube personality. Whether you love him or hate him, Paul is a successful internet sensation that boasts over 15 million followers on both his Instagram and YouTube. 
But gone are the days where he and his older brother made stupid videos. He is now tapping into a market that gets millions of views, making perfect sense for his transition to boxing. 
Paul gate-crashed into the boxing world, and while the world laughed at him, perhaps his recent win might have silenced his doubters.
Jake Paul Knocks Out Ben Askren
Paul's boxing career was happenstance, but no one expected his knockouts to go viral. But the biggest shock came when he stepped into the ring with former MMA champion Ben Askren on Triller's Fight Club on April 17 and emerged a winner. 
Both fighters had promised a first-round knockout, but only Paul kept true to his promise. Although the decorated MMA fighter came in strong in the opening moments of the night, things took a turn when Paul threw big shots, which eventually sent the UFC fighter collapsing and unfit to continue fighting.  
Paul proved his worth and won the fight in 2 minutes. 
Paul Dedicated the Fight For Bodyguard, Shadow
Days before the much-anticipated fight, on April 9, the YouTuber turned boxer took to Instagram and revealed that the fight was dedicated to his former bodyguard, Shamir Bolivar, aka Shadow. He paid tribute to Shadow with a long heartfelt caption expressing his disbelief and pain over Shadow's death in the post. 
He concluded the post by writing that Shadow saw him as a warrior and wanted to go into battle with him, and in the upcoming match, they were going to do precisely that. 
In a recent press conference, he also opened up to the media about his relationship with Shadow. 
When you're with someone every day, live with them… He was a father figure to me in many ways and had my back 24×7.
This comment alone revealed just how close he was to his security guard. Paul even admitted that this was the first time he had experienced such melancholy. Adding on, he spoke about how the bodyguard had predicted his win with "a first-round knockout, at 2 minutes and 28 seconds."
Who Was Shamir Bolivar, a.k.a Shadow?
Shadow was the CEO of Shadow Group Security and died at 45. AlphaLion Professional Protection Services announced his death on Facebook.
Shadow had worked as a security guard for several celebrities like rapper 6ix9ine, Paul, and many others.
Before starting his practice, Bolivar served as a police officer at West Palm Beach Police Department for 14 years. He also served as an executive protection manager at Blackwater USA.
Many families and friends, including fans and followers, took to social media to pay their tributes. Rapper French Montana and footballer Karim Benzema are among the many celebrities who paid their respects.