John Corbett and Bo Derek Got Married Last Christmas
"Now I guess I'm telling all of America or the world. And yeah, after 20 years we decided to get married."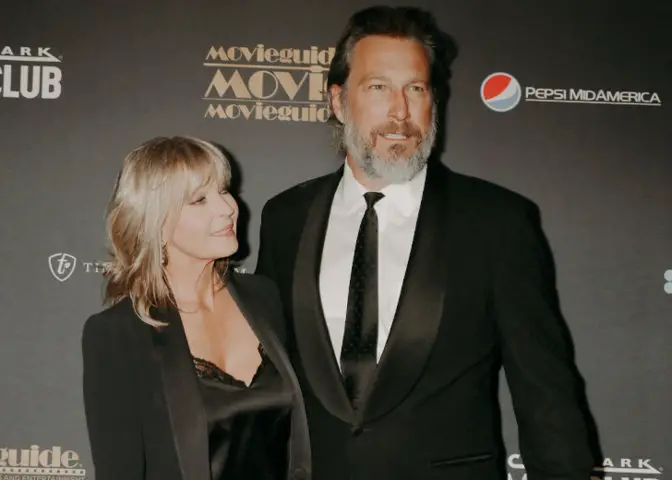 Congratulations are in order for John Corbett and Bo Derek!
During a virtual appearance on the CBS chat show, The Talk, the former Sex and the City star revealed he married his longtime love over the 2020 holiday season after nearly 20 years together. 
The My Big Fat Greek Wedding actor gushed to co-host Jerry O'Connell during the announcement.
Jerry, I can't believe that I forgot to tell you that around Christmastime, we got married. Bo and I got married! Corbett gushed to co-host Jerry O'Connell.
Corbett, who flashed his wedding ring to the camera, also explained why the wedding hadn't been publicized. He explained that he and Derek were private people, and both of them said nothing about it publicly because they never got the chance to. 
He added that all their friends and family knew, but it was the first he was telling all of America or the world. 
He also noted that they did it last year intentionally to put a positive spin on the year 2020 and not let the year be about everything everyone hated. 
Inside Corbett and Derek's Relationship 
In 2015, during an interview with Today, Corbett and Derek shared the sweet story of how they met. Corbett, who is now 60 years old, and Derek, 64, first met in 2002 when Hollywood agent Norby Walters set them up for a date at his annual Oscars party.
Corbett recalled that he found the idea of going on a date with the 10 star very intimidating. Meanwhile, Derek, who had been single for the last five years, was immediately attracted to Corbett. 
The actress shared that she had told her friends that she would only date until she felt sparks, and it finally happened with Corbett. 
Derek previously told Entertainment Tonight that getting married was never a priority for the couple. She told the publication that it was not a conscious decision to not be married, but to them, it was just going to be a piece of paper. 
It's just at our age we will not have children: we're not building a new family together that this is important to a family tree. So, for us, it would just be a piece of paper.
However, the actress did share that they had once thought it would be fun to get married on a boat during one of her wildlife conservation trips. 
After nearly 20 years together, the actress revealed the secret to their long-lasting relationship was that they were deeply in love and took the relationship one day at a time. 
For Corbett, he revealed that Derek's attentiveness was the key to the longevity of their relationship. He explained it was Derek's ability to listen to him, watch what he says, and be present and grounded that paved the ground for their decades-long relationship.