Gelila Bekele Met Her Ex Boyfriend Tyler Perry at Prince's Concert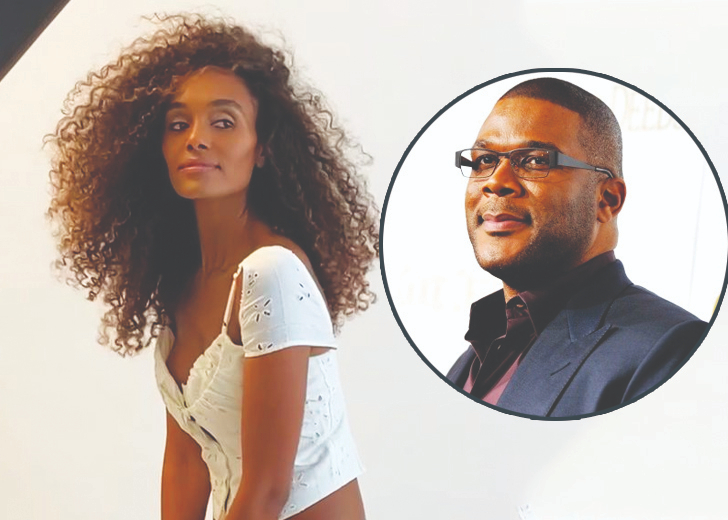 Gelila Bekele was in a relationship with her boyfriend and baby daddy, Tyler Perry, for over a decade.
The pair first met each other at Prince's concert in 2007. Perry, mesmerized by Bekele, first approached her, and the two started to hang out.
Soon, they began dating in 2009. However, both were very secretive about their love life — Bekele rarely spoke about her boyfriend, and Perry did the same.
The only glimpse people got of their relationship was when they sometimes mentioned one another in interviews.
Gelila Bekele and Tyler Perry's Relationship
Bekele and Perry's relationship had ups and downs, but they always made it through. Perry particularly had a hectic schedule, which could have jeopardized his relationship with Bekele.
However, the latter was always waiting for him and accepted him. Perry also had an undeniable connection with his partner and found his way back to her.
Therefore, the couple made their relationship work by compromising and understanding. Despite being in a relationship for over a decade, Bekele never tied the knot with her boyfriend.
Perry mentioned marriage and the responsibility of being a husband on The Tonight Show with Jay Leno in 2013 (via The Huffington Post). He addressed his hectic schedule and questioned if being married would suit him.

Gelila Bekele split with her boyfriend, Tyler Perry, after being in a relationship for a decade. (Source: Instagram)
He said, "I'm not so sure, with this kind of work ethic, what kind of husband I will be." But, he continued, "I don't know about marriage as much as I do know that I would be a great father."
In December 2020, Bekele and her boyfriend parted ways. People reported they had separated a little before that, and the decision was amicable.
But despite being separated, the couple were still close friends and remained so. 
Tyler Perry on Protecting His Son Aman
Five years into their relationship, Bekele and her boyfriend welcomed their first and only son, Aman Tyler Perry. 
Perry told People in 2017, Bekele revealed her pregnancy to him unexpectedly. She called him on FaceTime, and when he picked up, she held a pregnancy test that said 'positive.'
Gushing about his then-girlfriend, Perry said, "There's no other person on this planet that I would want to be involved with or have a child with because she's amazing."
Their son Aman was born on November 30, 2014, and to date, his parents have not shared his details with the public. Perry said it was intentional in an interview on The Rickey Smiley Morning Show in 2016.
He said, "I know there are no pictures of him, but that's not something we do." The director then said that he and his partner were not "the kind of parents."
He reasoned his son was not famous, so they were "trying very hard to keep him protected so that he can know who he is before he gets into the crazy [expletive] of this social media world."
The actor talked about his son on the March 20, 2020, episode of T.I.'s ExpediTIously podcast. He mentioned how he and Bekele were cautious about their son being in public.
He said that the duo was "really good" about protecting their child. He said, "She and I are really good about that, making sure at five years old, he's protected, he's clear about who he is before people start telling him who he is."