Is Donald Glover Really Related to Danny Glover? Son Facts Covered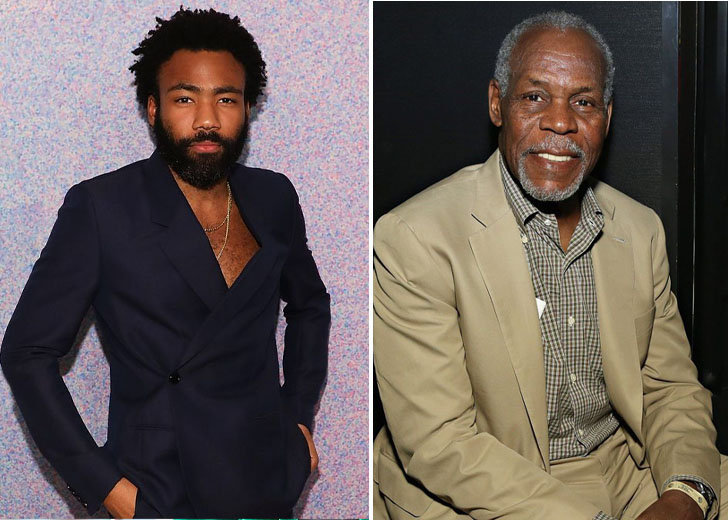 In 2019, television producer Mitch Feltscheer took to his Twitter and shared his dismay at news published by The Daily Telegraph around that time.
In his tweet, Feltscheer shared an image of the newspaper's article, which mentioned actor Donald Glover to be the son of Danny Glover.
Donald is an actor-turned singer who goes by the stage name of Childish Gambino.
And the news piece, which was supposed to highlight Childish Gambino's headline tour in Australia, sparked controversy.
In his social media post, Feltscheer argued Donald isn't the son of Danny.
The television producer asked if the publication had "heard of Wikipedia?" suggesting they should have double-checked beforehand.
Confusion over Donald Glover Being Danny Glover's Son
After the news was highlighted on Twitter, Twitterati flooded the comment section and voiced their opinion. 
A fan suggested it was "really not hard to check this stuff before they publish." While another user called the news bite "bad journalism."
Likewise, a user took a sarcastic tone and asked if the news agency would call Michael B. Jordan, the son of basketballer Michael Jordan.
However, this wasn't the first time fans of Donald and Danny came across a similar gossip. 
A year before the incident, there were online discussions regarding Donald's identity.
American Blogger Perez Hilton took to his Twitter and initially asked whether actor Donald and Childish Gambino were the same people. 
While the conversation deviated from the main topic, a few Twitter users shared how they assumed Danny and Donald to be father and son. 
I did too and I thought Donald Glover was Danny Glover son.
Is Donald Glover Related to Danny Glover?
The ongoing confusion of Donald, being the son of Danny, dates back several years. 
In 2016, after the gossip took a hike, Parade published short writing in an attempt to clear the perplexity.
The entertainment website stated Danny is not the father of actor/singer Donald.
And as per reports, they aren't related to each other either.
In 2018, the actor took a swipe at the gossip when he opened for Saturday Night Live.
Donald's jive more or less confirmed actor Danny not being his father.
However, the subject isn't as straightforward as it looks.
Possible Reasons for Confusion 
Apart from their similar last name, likeness in their family's place of residence and their father's job can be considered as the factors contributing to the confusion.
Both Donald and Danny's fathers worked in the postal service, and at some point, they were life-based in California.
But, a distinction in the matter can be made when the details of Donald's parents are considered.
The actor's name comes from his father, Donald Glover Senior, while his mother's name is Beverly Smith, who worked as a Daycare Operator.
In the same light, it can be said that Danny isn't the father of Donald.
Danny's first wife's name is Asake Bomani, which isn't the name of Donald's mother. 
Danny remarried in 2009, but his second wife, Eliane Cavalleiro's name, can be brushed aside for obvious reasons.