A Glimpse inside John Lithgow's Personal Life — Children Are in Show Business
Details about John Lithgow's wife and children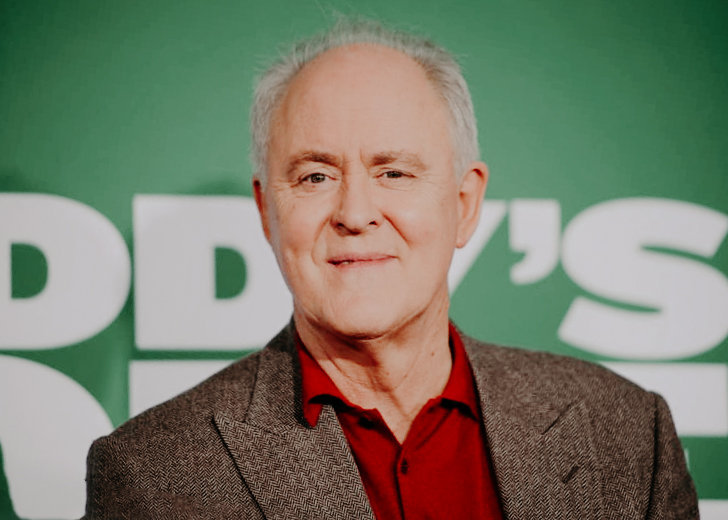 Actor and author John Arthur Lithgow has enjoyed a long and successful career in both film and writing. He won two Golden Globe awards for his role as the Trinity Killer in the TV series Dexter. 
His two most recent books Dumpty: The Age of Trump in Verse and Trumpty Dumpty Wanted a Crown, have both gone on to become New York Times Bestsellers.
Lithgow certainly has had a highly accomplished career, but what about his wife, Mary Yeager?
Mary Yeager, the Professor
Yeager is a Professor Emeritus in the History department at the University of California Los Angeles (UCLA). She frequently publishes her work in academic journals. Her focus is primarily business, women, and history.
The couple met in 1981 and have been married for 40 years now. In an interview with Pop Matters, Lithgow recalled that he met Yeager when they were "fixed up together by an old mutual friend."
Yeager was teaching in Los Angeles at the time while Lithgow was pursuing acting in New York. Though they were miles apart, literally, and in terms of their career goals, Lithgow believes these differences bought them closer together.
He said, "She's a professor and I'm an actor, and those two people were never intended to marry. Their lives are so incongruous with each other. But I can't imagine living without her, nor she me."
Getting to Know their Children
The couple has two children together, Nathan and Phoebe Lithgow.
Phoebe was born in 1982, just a year into her parents' marriage. She lives a relatively low-key life and is currently pursuing her medical career.
She has a Bachelor of Science in Nursing from the University of Pennsylvania and is a certified Nurse Midwife who works in El Rio Community Health Center in Tucson, Arizona.
Nathan was born in 1983. He graduated from The International Culinary Center and currently works as a chef across different clubs in New York.
Apart from this, Nathan also dabbles in music production and is the vocalist and bassist of post-punk band, the Nomads. He also has a Bachelor's Degree in Music and Photography from NYU Gallatin.
Lithgow's Past Relations
Before marrying Yeager, Lithgow was married for 14 years to Jean Taynton, a teacher who was six years older than him.
The couple had one child, Ian Lithgow, who was born in 1972. He, too, is an actor and has featured in Michael Almereyda's recent movie Tesla and HBO series Perry Mason.
In 1980, Jean filed for divorce when she discovered that Lithgow had cheated on her with Norwegian star Liv Ullman and several other women.
Years later, in his memoir Drama, Lithgow revealed his tumultuous relationship with Liv Ullmann began during a run of Anna Christie, a Broadway show. 
He also confessed to sleeping with other Broadway stars. He did not cite names but attributed his actions to suppressed adolescence.