Bob Balaban's Wife Lynn Grossman Made Major Impact in His Career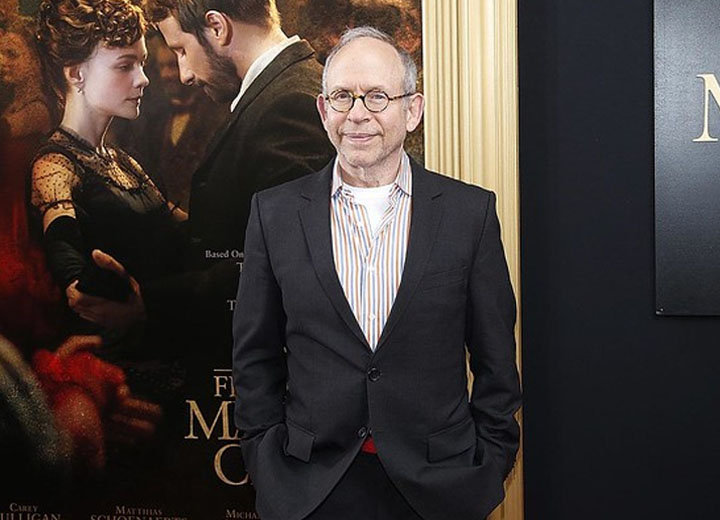 Bob Balaban's wife, Lynn Grossman, has had a major influence on his decades-long career. She is the one who helped him change his professional path to directing, producing, and eventually acting.
As he got famous in his multi-faceted career with roles in classic movies, including Catch-22, Midnight Cowboy, and Close Encounters of the Third Kind, she stood by his side as a solid support system.
Bob Balaban's Wife Lynn Grossman's Impact on His Career 
Without Grossman, people could have missed a chance to watch Balaban work his magic on and behind the camera. 
Balaban first dipped his hands in acting when he was in junior college. In fact, it was his future wife who pushed him to go on stage after she saw an auction advertisement for the Charlie Brown musical on paper. 
After auditioning for the part, he was cast as the original Linus in You're a Good Man, Charlie Brown, which premiered off-Broadway in 1967. And during his senior year, Mike Nichols cast him in Plaza Suite, a Neil Simon piece that was being shown on Broadway. 
Nichols later asked Balaban to act in the 1970 film Catch-22. "I never imagined that it would be possible for me to be an actor, since I was too short and funny-looking. But I guess the world had changed, and actors no longer had to have cookie-cutter looks," Balaban told Publishers Weekly in 2012.

Bob Balaban with his wife, Lynn Grossman. (Source: Bob Balaban/ Instagram)
That was, however, just the start of his glorious career. 
During one of his late 30 birthdays, his wife wrote a short film for him. This shifted Balaban's interest in the world of entertainment. "That was sort of the beginning of my shifting, splitting off my energies to directing and then producing," Balaban remarked in a 2003 interview with IGN. 
Afterwards, he directed his first movie Death Trap. It performed very well and even earned some accolades. After that, the 77-year-old was immediately hired to direct a pilot for a long-running television series, Tales from the Dark Side. Again, the pilot was commercially successful. 
"I started getting jobs. I directed my first movie, called Parents, with Randy Quaid and Mary Beth Hurt and Sandy Dennis. A strange movie about cannibals in 1958... it was metaphorically autobiographical, oddly enough," he added.
Balaban also wrote a string of letters to his wife back home when he was away for shooting. Grossman then suggested he should pen an article for a magazine, which eventually turned into a book. 
Bob Balaban and Lynn Grossman's Marriage
Balaban and Grossman initially met in college in a writing class. The pair started dating and eventually exchanged wedding vows on April 1, 1977. 
The two have now been married for over 45 years. And on the occasion of their 45th wedding anniversary, the actor took to Instagram to share a few old pictures.
"Who thought 45 April Fool's Days ago, we would end up here? April Fools - the perfect metaphor for a marriage. Thanks @grossman_lynn for saying Yes." he captioned the post calling his wife his best friend. 
The post also featured their two children — both daughters, Hazel Balaban and Mariah Balaban. While their kids have managed to stay away from the limelight, they occasionally appear on their parent's social media.
Grossman posted a portrait of their daughters on the occasion of International Women's Day in 2021. The writer referred to them as "strong, empathic, remarkable daughters."