"No time for love-life" — Madeleine Arthur Is Too Busy To Have a Boyfriend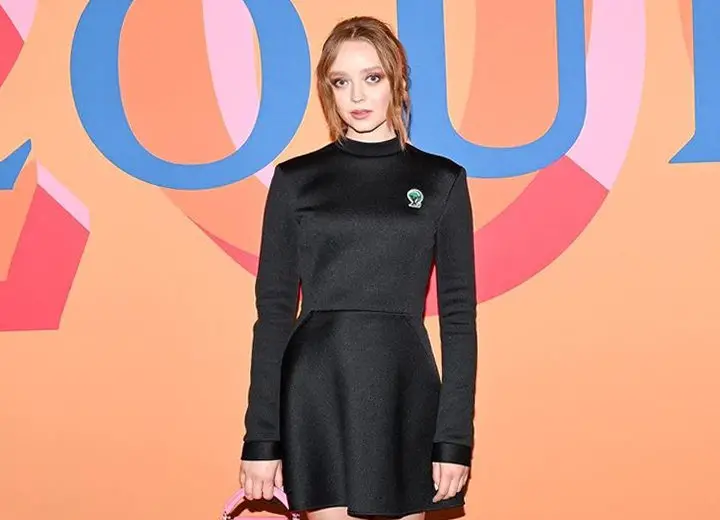 To All The Boys: P.S. I Still Love You star Madeleine Arthur catapulted into a new level of Netflix stardom with the show's success.
Thanks to the series, she now has several new projects in the pipeline — including television series like Devil in Ohio and Blockbuster — and very little time to spare for any boyfriend. 
She confirmed she was so busy with her professional commitments that she had little to no time for her dating life. 
Madeleine Arthur on Her Dating Life
Arthur got candid about her dating life in a June 2020 interview with Distract TV.
When asked about her dating status, she replied with a shocking answer; she said there was "no time for love-life," explaining it had to do with her busy work schedule. 
However, she added she had not ruled out the possibility of having a boyfriend. She went on dates whenever she had free time. "There's a little bit of time. It's amidst a misdemeanor lot of traveling and other adventurings, there's a little bit of time for a nice date," the actress shared. 

Arthur in August 2020. (Source: Madeleine Arthur/Instagram)
Then the interviewer inquired if she had a boyfriend, to which she responded with, "Not right now," implying that her singlehood could change in the near future.
Madeleine Arthur's On-Screen Boyfriend
Arthur and her To All The Boys co-star make a cute pair on-screen. While the actress played the role of Chris, Butler portrayed Trevor.
In the movie's third installment, Always and Forever, Chris and Trevor are in an on-and-off relationship. Arthur claimed Chris was astonished to fall in love with Trevor because he wasn't looking for love like Lara Jean, a character played by Lana Condor. 
"I think Chris is very independent," Arthur stated in a February 2021 interview with UPI. "It was really fun to play a character who just walks to the beat of her own drum, is not apologetic about it, and doesn't care what anyone thinks."
According to Butler, the third movie's sequence in which Trevor picks up Chris for the prom further developed their on-screen relationship. The actor revealed that many of Trevor and Chris's flirtations were made up by the actors. 
For instance, in one particular sequence from Always and Forever, the group is on a school trip to New York and is waiting for their professors in the hotel lobby on the ground floor. Trevor turns to Chris and starts talking about their plans for the day, saying, "You look great today, like a painting."
"Like, a Botticelli?" she responds, referring to the famous Italian painter Sandro Botticelli. "Yep, like spaghetti." 
Butler told Girlfriend in 2021 that the Botticelli line is one of his favorites because it was an unplanned moment. "A lot of the comedy [in the film comes] from the natural chemistry between me and Madeleine [Arthur]," he continued. 
Similarly, talking to Extra TV in February 2021, the Shazam 2 actor defined their on-screen relationship as the "kooky couple" that probably should be together and shouldn't be together at the same time.