Gabby Windey Reveals Her Mental State after Break up with Boyfriend Nate Mitchell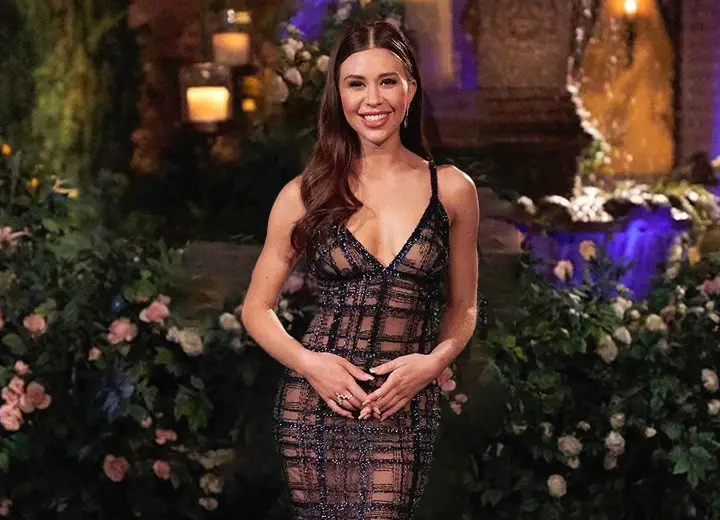 Gabby Windey and her break up with Nate Mitchell made a lot of headlines back in August 2022.
The couple was not on the same page when it came to having children, and their differences became the main reason they broke up.
Her mental state post break up had mostly remained a mystery. But The Bachelorette star has finally opened up on her life post their split. Things do not seem to be that bad with the reality TV star now, but it got pretty bad for a couple of days.
Gabby Windey Recovering after Nate Mitchell Break Up
Windey went into details of her state of mind immediately after her break up with Mitchell during her September 2022 Click Bait with Bachelor Nation podcast appearance. The podcast hosts spared no time in getting into the meat of the matter.
Right off the bat, they asked her about how she felt immediately after their break up. In her response, she said she was in a bad place emotionally for a couple of days.
"I was a wreck for days because I was still processing," Windey admitted, but she also said one had to trust their gut with things like a romantic split.

Gabby Windey whose break up with ex boyfriend Nate Mitchell made the news. (Photo: Gabby Windey/Instagram)
"I knew I had to make that decision for myself. I really worked through things in real time," she added. "I got closure then."
This podcast came right after she came face to face with Mitchell at 'Men Tell All' episode of The Bachelorette, which was the first time they saw each other after the split
Windey said she was glad her ex boyfriend was happy. "I love him as a person," she clarified, despite their split. She also did not regret her decision to let go of the relationship then.
In her experience, relationships and break ups like the one she had with Mitchell, where her heart and her mind were telling her different things, were the most difficult ones to go through. But she believed she made the right call, going with her gut feeling and ripping the band-aid.
Why Did Gabby Windey and Ex Boyfriend Split?
As mentioned above, the main reason Windey and Mitchell broke up was their different feelings about starting a family.
The former couple broke up on the August 15, 2022 episode of The Bachelorette. She broke down into tears when breaking up with him as she revealed why she was choosing to end things between them.
She admitted she had gone back and forth with the idea of motherhood but had not yet come to a decision about it.
"But I have more healing and growing to do before I become a mom, and my life isn't in a place where I can fully commit and take on that responsibility wholeheartedly," she admitted during her confessional.
When breaking up with him, she said, "it's not you, and it's me," while admitting that was a cliché thing to say. She also confessed she was "terrified" of not being a mother and also felt she was bad at motherhood.
Her issues with her own absentee mother might have something to do with her feeling like that.
Windey is still on The Bachelorette, and rumors even suggest she is to get engaged with Erich Schwer during the finale. In other news, she has also been speculated to be one of the contestants in the upcoming season of Dancing With The Stars.