Christian Camargo and His Wife Juliet Are No Longer Together — His Current Relationship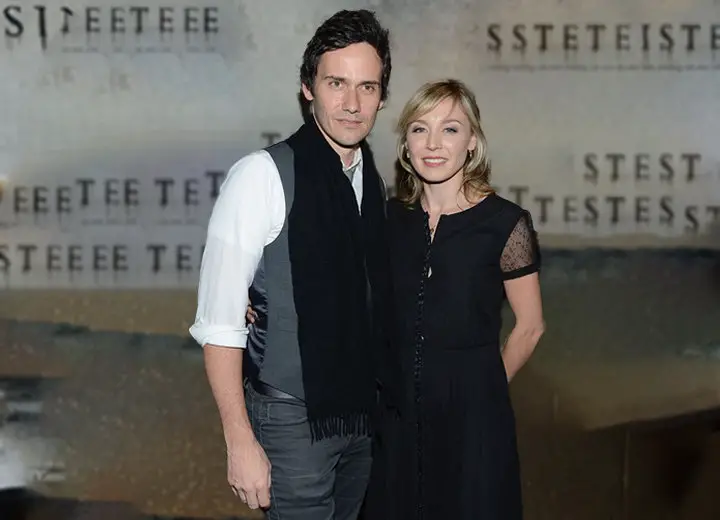 Christian Camargo and his ex wife Juliet Rylance stood distinguished for their work in the 2012 productions of Shakespearean tragedy, As You Like it and The Tempest. 
The New York Times regarded their work as 'exquisitely moving' and 'virtually perfect.' It said that they should never receive higher praise even if they work their lives. 
The couple continued their professional collaboration in the 2012 film Days and Nights, directed by Camargo and starring Rylance.'
With success in both professional and personal life, the couple looked compatible. But to fans' surprise, they are no longer together. Instead, Camargo is now a parent to his son with his new partner. So what happened to Camargo and his wife? 
Christian Camargo's Relationship with Ex Wife Juliet Rylance 
Camargo met his wife, Rylance, in 1997 when he was in London for movie production. He was 26 years old, and she was only 18 then. 
Rylance had a three-day crush on him, but they remained friends. Later in March 2008, they decided to meet while she was in New York. They started dating immediately. 
Camargo was in love and serious about her. He proposed to her twice before she said yes on the third attempt. 
They chose to get married on the closing night of Cameron's play All My Sons in November 2008. They were accompanied by his co-stars, John Lithgow and Dianne Wiest, who sang them a wedding song. 
As a child, Rylance imagined being married in front of hundreds of friends with a big carriage taking her to the big party. But with Camargo, she was happiest with her small city hall marriage. "I realize the marriage is more important than the wedding," she said to New Yorker in 2010. 
After the marriage, Rylance moved to America. They adopted a dog, Garth, in 2016, settled in Joshua Tree, California, and had a home in London.
Unfortunately, they have apparently divorced. Camargo has moved on to a new partner.
Christian Camargo and Girlfriend Have a Son
Since 2019, Camargo has been dating Dutch model and bags designer Sylvia van der Klooster. The couple announced they were pregnant with their first child on July 1, 2019. Klooster shared a hued picture of her growing bump on her Instagram. 
The couple has not provided details of their relationship, but they are seen often traveling on social media. 
They became parents to their first child, Elan, on November 19. Camargo made a heartfelt post of his son's birthing, awed with Klooster's "bionic superpowers."

Camargo and his new partner, Sylvia van der Klooster, are parents to their son, Elan. (Photo: Christian Camargo/Instagram)
In the post, Camargo also gave the reason behind naming his son Elan. He said, "Elan, there are multiple interpretations to your name: Tree, enthusiasm, and (my favorite) friend. Elan Jacobus Camargo aka "Buddy."
Camargo also pours love on his new partner on his Instagram. He named her 'my queen,' and on 2022 Mother's Day, he said she was the 'best mama' Elan could have.