Sam Jaeger and Wife Amber's Relationship — From Best Friends to Parents and Co-stars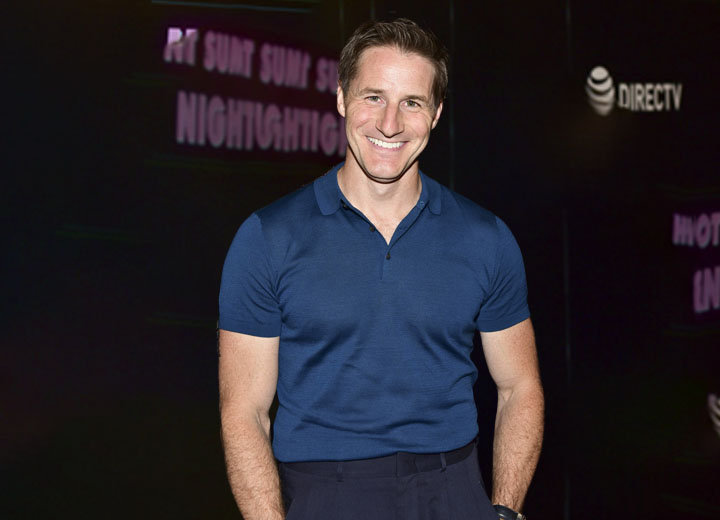 Sam Jaeger and his wife Amber Jaeger have been married for over one and a half decades and are parents to four children — three sons and a daughter. 
The two have known each other for more than twenty years, and their connection has blossomed from friends to best friends to lovers to eventually becoming life partners.
Sam Jaeger and Wife Amber Jaeger's Wedding
Sam and his wife met at Otterbein College in Ohio a decade ago. The two became friends and ended up graduating in 1999 as best buddies. While Sam graduated with a bachelor's degree in fine arts, his wife matriculated as an acting graduate.
During that time, Sam and Amber also used to joke about how amazing and convenient it would be to fall in love with a best friend. A couple of years later, the duo actually fell in love and started dating. 
Sam and Amber exchanged wedding vows on August 25, 2007, at the Crockett's Run Resort in Logan, Ohio. The pair had a double-ring outdoor wedding ceremony in front of their family and friends.

Sam Jaeger with his wife, Amber Jaeger. (Source: Twitter)
While it was Sam's first wedding, it was second for Amber as she was previously married. However, her ex-husband's identity remains hidden, with whom she shares a daughter named Aubrey, born in 1995.
Three years into their marriage, Sam and Amber welcomed their first son, August Jaeger, born in 2010. Then in 2014, they were blessed with their second child — a son, Redford Jaeger.
The family grew bigger when their youngest son Calvin Ernest Jaeger was born in 2016.
Sam, who played a dad on the NBC series Parenthood revealed that Calvin had made him more patient and direct. Supporting his views, Amber also quoted, "I have a friend who says, 'Children give you the best opportunity to be your best self.'"
Sam Jaeger and Amber Jaeger Are Also Co-stars
The real-life couple has been a part of several ventures together, but they appeared as an on-screen couple for the first time in the 2011 comedy Take Me Home, also directed and written by Sam.
However, the couple experienced their fair share of difficult circumstances while filming.
In a 2011 interview with Huffington Post, the actor expressed his disbelief at how their still-young marriage at the time didn't end in divorce.
He explained driving across the country in an RV with seven odorous guys was undoubtedly difficult, adding that it was amazing how Amber managed to pull off a spectacular performance.
"Thankfully, our marriage came out okay. We had a lot of stressful times on the road, and I have to say it was a pretty big accomplishment for a couple who had been married for less than a year," the Law & Order actor continued. 
Besides, Take Me Home, the actors have also shared the screen in several short movies directed and created by Sam. Amber has also made a guest appearance in Parenthood, where her husband played one of the major characters, Joel Graham.