Dwayne Johnson Isn't Proud of Using Steroids in His Past
Dwayne "The Rock" Johnson prefers intense training hours over the use of steroids.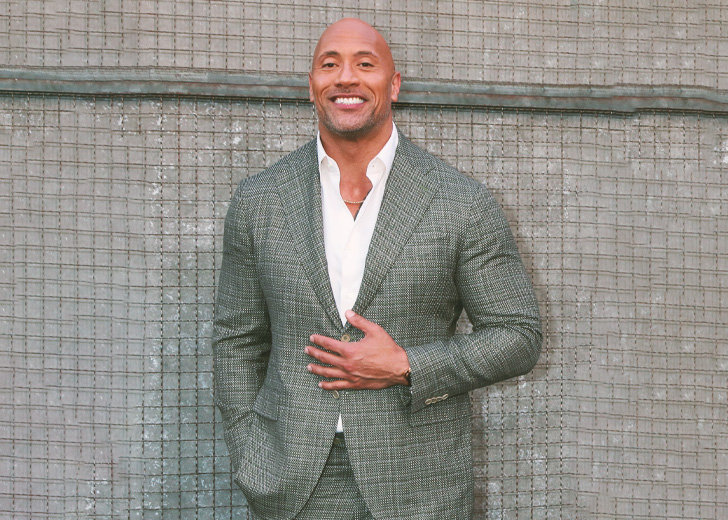 Meta-Description: Dwayne Johnson Has Admitted Using Steroids In The Past. However, The Accomplished Actor/Wrestler Credits Fitness Routine For His Physique.
As per MTV, Dwayne Johnson, in 2009, admitted using steroids during his college years. Johnson is known to use the substance while he was a defensive lineman for the University of Miami Hurricanes during 1991 when the superstar was part of the National Championship football team. 
Dwyane Johnson Admitted Using Steroids 
Johnson admitted using steroids with his "buddies" back in the day when "I was 18 or 19." He further recalled that he "didn't know what we were doing." 
During the said time, Johnson was awarded a full football scholarship from the University of Miami and was the only freshman selected to play in the college team. 
Since then, Johnson, who initially went through days of struggle, has become a household name in the entertainment business. 
In his interview with Fortune, the entertainer spoke about how he has since led a steroid-free life, and his fitness is all down to "the hard work you put in." He further stressed intense workout routines had been an integral part of his fitness regime. As per Johnson,
Training is my anchor. Being on a regimented schedule, setting a goal, failing at a goal. It's the philosophies of being an athlete that carry me today, 

Source: Instagram
Dwayne Johnson's Initial Career
The Hollywood A-Lister, who is still popular by his alias The Rock, had a rocky start to his football career. In his early days, Johnson was plagued by injuries, but the most notable was the one Johnson sustained during his freshman year. 
"My shoulder popped out of its socket and was just hanging there. I didn't know what it was, I didn't know why I didn't want to do anything. I had never experienced anything like that," recalled Johnson while talking to The Hollywood Reporter in 2014.   
Johnson's shoulder injury made him drop out of school without attending his mid-term exams. The school football star then went to live with his parents in Tampa Bay. Johnson, however, was approached by his team coach after several weeks, who asked him to get back to school and continue playing football.

Source: Instagram
The popular actor, who at the time aspired to break into the NFL was hit hard by numerous injuries which ultimately halted his progress.
In 1995, there was light at the end of the tunnel for the athlete as Canadian Football League outfit Calgary Stampeders acquired him for a yearly salary of $35,000. However, relegation within months meant he was down to earning only $250 per week in the practice team.
More misery piled up when, one day, his coach told him that he "was not good enough" to continue playing for the team. 
The Birth of Dwayne 'The Rock' Johnson
With just "seven bucks to my name," Johnson decided to follow in the footsteps of his father and grandfather by trying his luck in wrestling. He took the alias Rocky Maivia, the first name came after his dad, and the last name was taken from his granddad.
However, his wrestling persona did not sit well among the wrestling fans, as chants such as "Rocky Sucks" started reverberating around the wrestling arena. 
Despite the early setback in his pro wrestling career, Johnson was determined to make a name for himself. He came back to the wrestling ring with a new personality of "The Rock," It was only after the shift in name and attitude that he touched upon enormous success in his career as a professional wrestler. 
This exact point in the life of the actor/wrestler can be taken as a period of re-birth. Johnson is currently a WWE Hall of Famer and a busy movie star often seen in the big-budget movie franchises. He was recently seen in Disney's Epic "Jungle Cruise" as riverboat captain Frank.