Dwayne Johnson Followed the Toughest Workout Routines for Role in DC's 'Black Adam'
Dwayne Johnson, who has always been a fitness freak, had a strict workout routine while preparing for his role as a superhero in DC's upcoming film 'Black Adam.'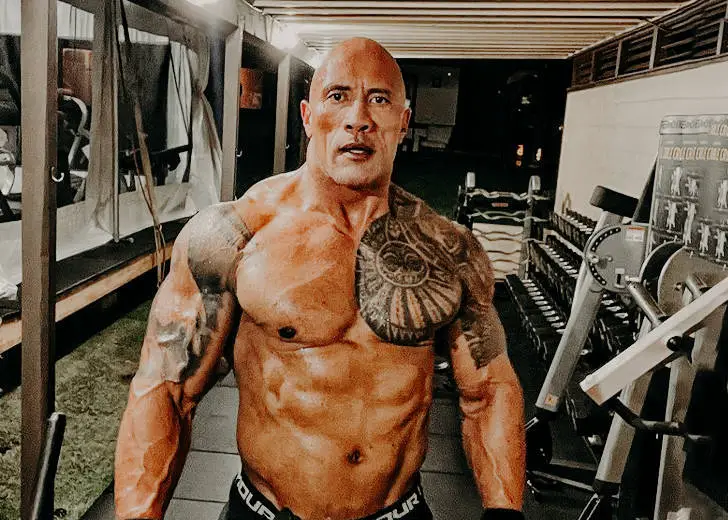 Hollywood superstar Dwayne Johnson, a self-proclaimed fitness freak, trains hard to maintain that sizzling physique. 
He has been following a stringent workout routine for his upcoming DC film, Black Adam. Here's how the actor, who stands tall with  a height of 6 ft 5 in (196 cm) and had a weight of 260 pounds, grinds it out at the gym.
Dwayne Johnson Is Passionate About His Workout Sessions
The actor's love for exercise is evident in the fact that each of his homes boasts a fully equipped modern gymnasium. Even the COVID-19 lockdown could not falter his discipline.
The actor was going all out to mold his body into the perfect shape for the upcoming DC movie Black Adam. The role demanded him to be in the best shape.
Johnson had promised to start sharing footage of his workouts with his fans as soon as things became normal and gyms started functioning again. The actor wanted to encourage his fans to hit the gyms again.
The 48-year-old was hesitant to share any training clips while the lockdown was on because he felt bad that many people could not access gyms due to the restrictions. 
However, he was at his modest best while mentioning that he did not take things for granted. He considered himself lucky to have his gym. 
Intense Workout For Black Adam
Johnson had to get into the best shape of his career for his first superhero role in Black Adam. He has had no qualms about giving a deep insight to his Instagram followers about what he has been up to.
This is the first time the superstar actor would be seen as a superhero on screen. It has been a perfect opportunity for him to raise the standards for this movie genre. 
Johnson gave a peek into his six-day a week workout routine via some Instagram footages and also shared his diet secrets.
He starts his day with cardio on an empty stomach. The actor is also into a regular strength training session — The Rampage star dedicates every Monday for his biceps and back training. He repeats these sessions on Thursdays. Meanwhile, Fridays are for triceps and chest.
The Baywatch star makes it a point to train his calves and cores several times a week. He not only adheres to the gym guidelines, but also gives extra focus on training his lower body. 
He begins with a stretching and warm-up session for about 20 minutes to half an hour.The session is particularly crucial to him and he religiously does it before starting the actual workout.
Johnson's workout also includes giant sets, meaning switching from one exercise to the next without rest. Fans can witness Johnson's incredible transformation in Black Adam next year. The film is slated to hit theaters on July 29, 2022.