Did Nessa Barrett and Jaden Hossler Break Up? Unfollow Drama Explained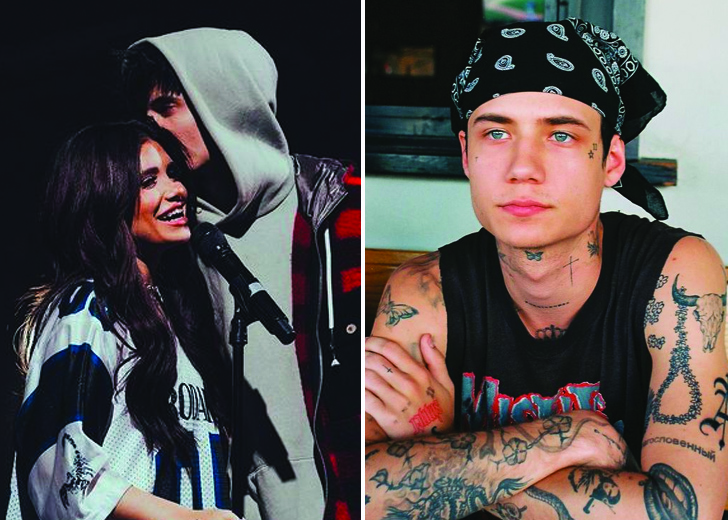 The internet is ablaze with rumors about Nessa Barrett and Jaden Hossler's break up.
According to the @tiktokinsiders Instagram post, the duo unfollowed each other on Instagram. Following that, many fans quickly expressed their confusion and shock about their split in the comments section.
One user wrote, "it was only a matter of time for this to happen."
Meanwhile, another user commented, "oh god, didn't they just hit a year too?"
Romance blossomed between Barrett and Hossler after they collaborated on their song 'La Di Die' last year. At the time, the songstress was with Josh Richards, while the rocker was with Mads Lewis.
However, they confirmed their relationship by April when Hollywood Fix caught them on their date.

Nessa Barrett and Jaden Hossler hit unfollow button leading to break up rumors. (Source tiktokinsiders/Instagram)
They were spotted holding hands, and when the paparazzi asked them about their relationship, they said they were happy and enjoying each other's company.
Nessa Barrett and Jaden Hossler's Break Up Caused by Cheating
And since then, they openly shared their love for each other on social media, and at one point, fans even thought they were getting married because Hossler called Barrett "wife."
Unfortunately for fans who shipped the couple, it looks like marriage is no longer in their cards.
After some digging, they found some old photo captions edited by Barrett. The original TikTok Room reposted a photo of Barrett's collage from Hossler's birthday.
And the caption had been edited from "Happy birthday lover boy" to "Happy birthday Jaden."
Some netizens suspect that the break up probably happened because of Hossler's cheating.
According to another image uploaded by The original TikTok Room, Hossler had given a fan named Kassidi Foy an autograph on her chest.
The 'Comatose' singer had also commented on one of her photos, saying, "the picture after my concert is my favorite."
Unfortunately, netizens accused him of cheating and criticized him.
"We all knew that was going to happen, their relationship started by cheating on others so," one user wrote.
Another commented, "He knows exactly what he's doing I think it's just his weird toxic behavior. Nessa left for Coachella and he followed this girl and it's just him acting up being weird, that's it."
Josh Richards Reacts to the Alleged Break Up
Barrett's former boyfriend also reacted to the break up rumors.
BFFs pod took to TikTok and uploaded a video of Richards and his co-host Dave Portnoy saying that an emergency pod was coming.
The video also had the text overlay of a follower's comment, saying Barrett and Hossler had unfollowed each other. However, in the comments section, BFFs clarified that this video was from their other emergency pod video, and they just wanted to see if people wanted another one.
In the caption, they tagged Ariana Grande's TikTok fan page and asked her if they should run it back.
While some user expressed their confusion in the comments section, others were convinced it was just a publicity stunt for Grande's alleged new album.
There were also comments criticizing Richards, who often spoke about moving on from the Barrett-Hossler drama.
But whenever an opportunity arose, BFFs pod would take advantage of any drama between his former girlfriend and best friend to gain traction for their podcast.