Nessa Barrett and Jaden Hossler Hint They're Getting Married
Jaden Hossler called Nessa Barrett his wife which has fans in a frenzy.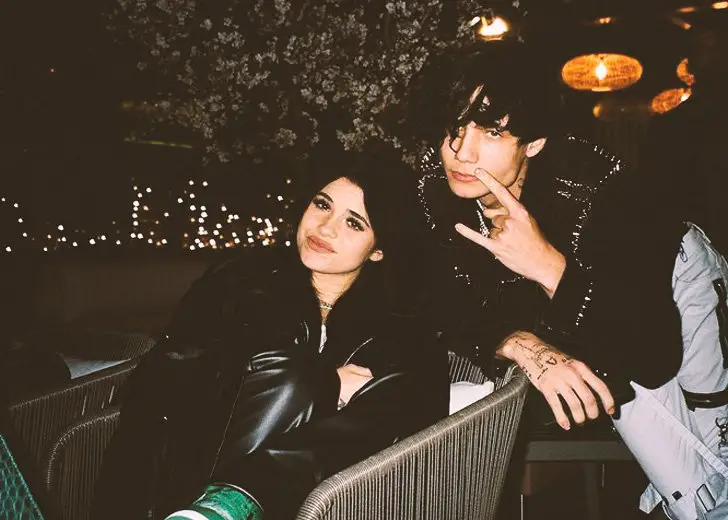 Another day, another TikTok drama. 
Ever since Nessa Barrett and her boyfriend Jaden Hossler got in a relationship, they have never strayed far from the limelight. The duo first made headlines when they confirmed their relationship while actually being with their respective ex-es, Josh Richards and Mads Lewis. 
Hossler's ex, Lewis, accused him of cheating on her, and fans commented that he would cheat on Barrett too. Shortly after, the duo became the talk of the town when Barrett was spotted with a diamond ring on her ring finger. 
Many fans thought it was just a promise ring, but Barrett, who had uploaded a photo that featured her ring, deleted it and uploaded one that had her ring photoshopped. This caused suspicions, and soon fans and the media speculated that the duo had gotten engaged. 
The couple themselves have not addressed the rumors, but now there are new speculations that they might be married. 
Nessa Barrett and Jaden Hossler Married
On September 11, Hollywire uploaded a video on their channel titled 'Are Nessa and Jaden Married?'
In the video, the host shared that Hossler had called Nessa his wife on his Instagram story while sharing that Barrett was performing on TikTok for MTV. Hossler shared the post about the performance adding the word "wife," which had fans wondering if they were married. 
But the host also mentioned that Hossler could be using the word as an endearment, which is very common. 
Recently, Hossler went on an Instagram Live where he promoted his YouTube video. He was wearing a brown hoodie and a white and blue cap. Barrett, too, joined the Live. She came over and hugged Hossler, prompting Hossler to introduce her. 
This is my baby. This is my woman. This is my future wife. 
After saying that, he read a fan's comment and thanked all his fans for supporting him. He also shared that his tour was going great and that Barrett had joined him, which made him feel safe, eliciting a cheer from Barrett in the background. 
Hossler then went on about his tour vlog, which was coming soon. Although he said little about getting married, he referred to Barrett as his future wife, which could probably have something to do with their engagement, for all we know. 
Nessa Barrett Teases Fans with Her Ring
While Hossler is sending fans in a frenzy by referring to Barrett as his wife, Barrett is teasing fans with posts about her ring.

Nessa Barrett And Her Engagement Ring (Source: The TikTok Shaderoom)
Previously, she had given a glimpse of her ring before hiding it, and she has done it again. The TikTok Shaderoom posted a photo of Barrett with her ring on, then one without it. According to the post caption, Barrett had posted a story with her ring and then removed it for the next story. 
The comment section had fans asking the outlet to leave Barrett alone and that she was just showing off her nail designs.
The couple themselves have addressed none of the rumors.