Nessa Barrett Shades Her Exes and Snaps at Cheating Rumors
Nessa Barrett has finally responded to her haters.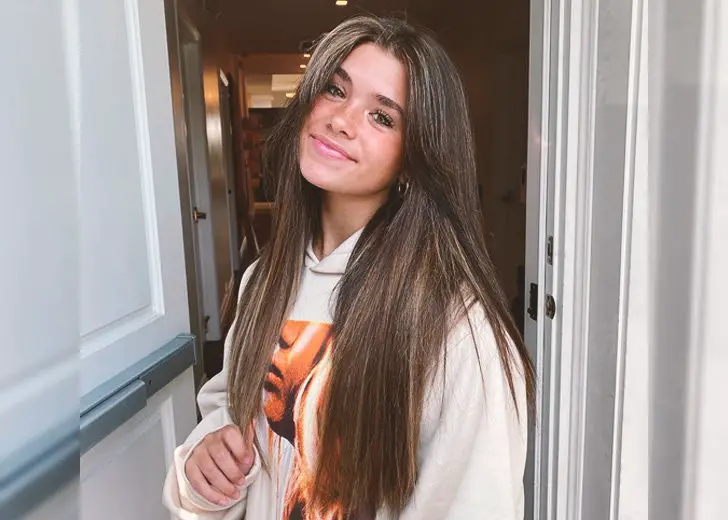 It looks like love birds Nessa Barrett and Jaden Hossler will not stop making headlines soon. 
The duo fell in love while collaborating on their song 'la di die,' and they eventually confirmed their relationship when the paparazzi followed them. But, unfortunately, their union received backlash because they were in a relationship before they were together. 
Hossler was dating Mads Lewis, who claimed that he had cheated on her during the entirety of their relationship while Barrett was dating Josh Richards. And people are not letting Barrett and Hossler off the hook for allegedly cheating on their lovers.
Hossler received a lot of hate because of Lewis's claims and because he broke the "bro code," as Richards was his best friend.
It looks like Barrett has had enough of people shading them as she has finally spoken up about her relationship.
Nessa Barrett Speaks Up
On September 16, a user commented on Hossler's video that he was most likely cheating on Barrett while on tour for his debut album Tell Me About Tomorrow because of his record. The comment did not sit well with Hossler.
He sent out a scathing reply to the user. Meanwhile, Barrett, who has stayed silent and away from the drama, must have been at her wit's end as she finally responded to all the haters. 
Gossip blog site, The Tiktok Shaderoom, shared a screenshot of Barrett's TikTok. 
On September 20, Barrett uploaded a TikTok, and in the caption, she iterated that she had found her soul mate. She also noted that she did not care what everyone else said and that Hossler loved her so much she couldn't comprehend it. 
The video was a montage of the duo doing different things together.
Hossler, whose username is jxdn, replied to the video in the comment section, thanking Barrett for changing his life and never thought a love like that existed. Barrett also commented on the video, noting that she had found the one and that Hossler treated her like a queen after many [toxic] people walked in and out of her life.
She also clarified they were not in a honeymoon phase and that they had been through so much. 
Nessa Barrett's Toxic Past
The toxic person Barrett is referring to is probably Richards. 
On July 1, Barrett appeared on Zach Sang Show to promote her single 'Counting Crimes.' She explained the meaning behind her song, sharing that it was about having that bad energy after coming out of a toxic relationship. 
Fans assumed that the toxic relationship she was talking about referred to Richards. Barrett said that the song was "admitting that you have your wrongs but knowing that the other person has done way worse." The song was based on her life as she added that "everything was from experience."
It appears Barrett is not done shading her ex.