Jaden Hossler and Ex Mads Lewis Rumors - Responds To Comments
Jaden Hossler makes it clear he is serious about Nessa Barrett.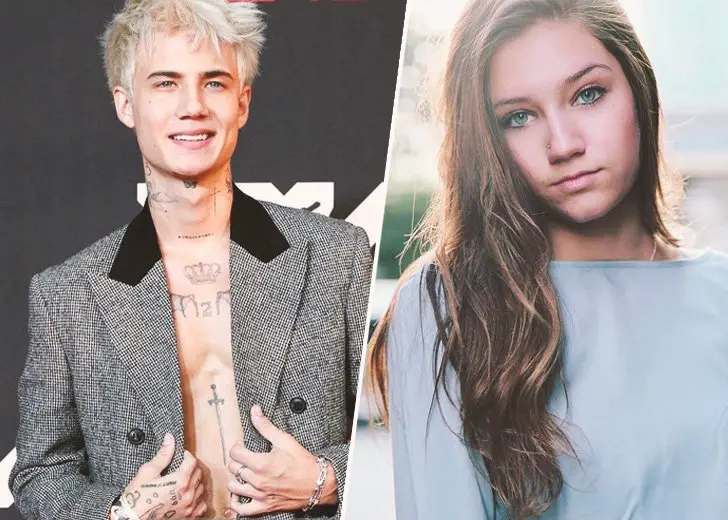 In the TikTok realm, couple Jaden Hossler and Nessa Barrett are some of the biggest stars. 
The duo has millions of followers between them. Hossler was previously dating Mads Lewis while Barrett was dating Josh Richards.
But Lewis soon started accusing Barrett of coming between her and Hossler and causing their break up. 
At first, everyone thought it was speculations, but then in April, Hossler and Barrett confirmed they were together after they were asked about their relationship by Hollywood Fix. 
Before this, the duo had collaborated on their song 'la di die,' which now has almost 40 million views on YouTube. 
Their musical project sparked flames and turned their professional relationship into a personal one.
Their respective ex-es were not happy with Lewis claiming that Hossler had been unfaithful to her during the entirety of their relationship. She also shared that she felt like their relationship could be a publicity stunt. 
Jaden Hossler Responds to Shady Comments
Ever since going public with their relationship, Hossler and Barrett have made public appearances together. They recently attended the VMAs together as a couple. 
But not everyone wished well for the couple. After they confirmed their relationship, the duo was criticized for cheating and received backlash. 
In fact, many people are now convinced that Hossler might cheat on Barrett. On September 16, a user commented on Hossler's videos that they could already see him cheating on Barrett while on tour.
Hossler is currently on tour after releasing his debut album, Tell Me About Tomorrow.

Jaden Hossler Responds To Comment (Source: The TikTok Shaderoom)
However, the comment that he would cheat again did not sit well with the musician, and he replied immediately.
He was visibly upset as he wrote, "That's my girl and always will be. Wouldn't risk that for the world. I'm here to play music."
Blog site, The TikTok Shaderoom, which reports on trending TikTok gossip and updates, also posted the screenshot of his comment.
Users seemed to agree with the original comment as many of them wrote that Hossler was most likely to cheat again. 
Mads Lewis Gets Dragged for Wearing Jaden Hossler's Shirt
Hossler's scathing reply did somewhat prove his commitment but equally committed is Lewis.
Ever since her break up with Hossler, Lewis has moved on and is dating fellow TikTok creator Christian Plourde.
The duo met in the content house called "Just a House LA," and sparks started flying after they started hanging out. 
According to their loved-up Instagram posts, Plourde and Lewis seem genuinely in love, and recently Plourde even came to his girlfriend's defense after she was dragged. 
On September 19, Lewis uploaded a photo on Instagram wearing a red and green flannel.
Many users in the comment section noted that she was wearing Hossler's flannel, but Lewis cleared it up, saying it was hers. 
Plourde, who goes by "sevryn" on Instagram, iterated that it was just an outfit and not a big deal.
However, he also added that people needed to let her move on properly without bringing her past up for minor things.