Jaden Hossler Confirmed Romance With Girlfriend Nessa Barrett — A Timeline of Their Relationship
Jaden Hossler confirmed his relationship with Nessa Barrett.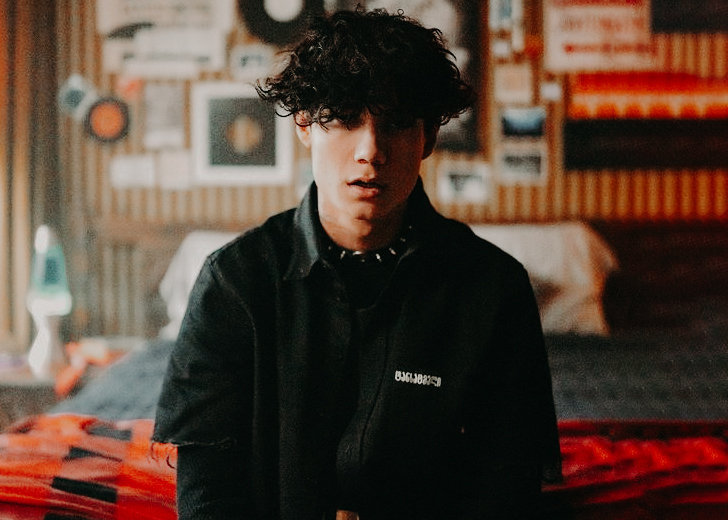 Fans have been wondering who theTikTok star Jaden Hossler aka Jxdn is dating, and he put all the rumors to rest when he seemingly confirmed his relationship with fellow social media influencer Nessa Barrett. The news came following his split from his ex-girlfriend Mads Lewis, who alleged he cheated on her.
He confirmed his relationship with Barrett only when their budding romance became undeniable. Here's a breakdown of the singer's love life. 
Jaden Hossler Split with Mads Lewis in 2020
As social media influencers, Hossler and Lewis earned quite a fan following with back to back hit content. Their lip-sync videos, dance routines, and scene reenactments made them one of the most shipped couples. 
So when Hossler went Instagram official with their relationship — posting a monochrome picture and calling Lewis his muse, in December 2019 — they instantly became the 'it couple' on TikTok. 
But within a month, their relationship faltered. More so after Hossler collaborated with Barrett for her song, 'la di die.' Lewis accused Barrett, who was then dating Josh Richards, of stealing her boyfriend. 
By 2020 Valentine's Day, the pair had already split. The 20-year-old took to Twitter to address the rift of their relationship on the big day and claimed he didn't cheat on Lewis. 
Following the break-up, Barrett also parted with her then-boyfriend Josh Richards.
Richards clarified the split had nothing to do with the cheating allegations. While hosting his podcast BFFs with Dave Portnoy and Josh Richards on April 7, 2021, he claimed that Lewis made such allegations out of jealousy.
Jaden Hossler's Relationship with Nessa Barrett
Hossler started dating Barrett privately in early 2021. 
Hollywood Fix first caught the duo during their date night on April 12, 2021. When the media outlet asked since when they were together, Hossler bluntly replied saying he knew nothing and said they were just trying to enjoy themselves.
Then he added he was happy at the moment, of which Barrett followed suit, saying she was the happiest she had ever been. 
Just days after the public announcement, Hossler's ex-girlfriend dropped a bombshell during an interview with Call Her Daddy on April 16, 2021. Lewis disclosed that Hossler confessed his love for Barrett to her before she came on the show. She also iterated the Chattanooga native cheated on her.
Despite the drama, Hossler and Barrett are keeping themselves away from the criticism and enjoying their relationship.
The pair celebrated the release of the musician's new song 'Counting Crimes' at The Classic Cat, Los Angeles, on June 24, 2021, in a matching pink outfit. 
Likewise, Lewis has also moved on and is dating a fellow artist Christian Plourde, a.k.a. Sevryn.