Debunking 'OutDaughtered' Dad Adam Busby Cheating Rumors
Adam Busby put a rest to cheating rumors after opening up about his struggle with postpartum depression.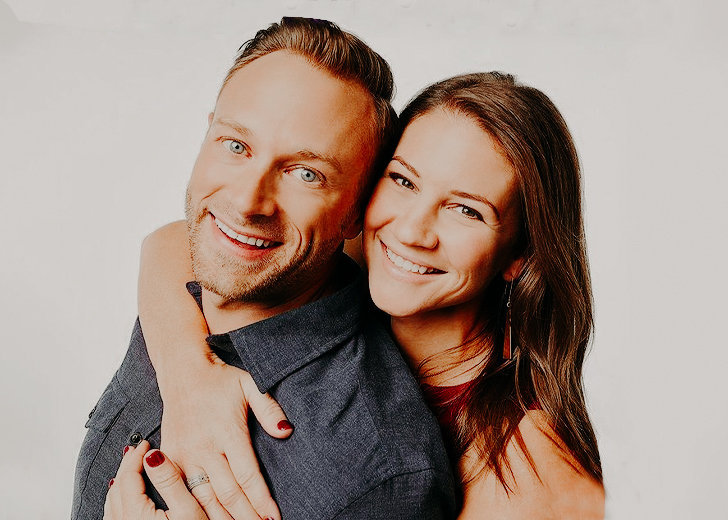 OutDaughtered stars Adam and Danielle Busby have shared their lives through the TLC reality series. With the show closely following Adam, his wife, and their six daughters, the family is under a constant public scrutiny.
And because of the attention the family receives from the show's viewers, speculations about Adam cheating on his wife surfaced followed closely by gay rumors. The dad of six daughters, however, has debunked them by speaking the truth of the matter.
How Adam Busby Addressed Cheating Rumors
Adam and Danielle rose to fame after starring in OutDaughtered, which followed their life after they welcomed quintuplet daughters in 2015. Among the countless moments that fans were engrossed in, Adam failing to call his wife on Valentine's Day stood out to many.
The episode, which featured him failing to call his wife on the day of love, resulted in many speculations and rumors. The more serious one involved him being allegedly unfaithful to his wife. The fact that Adam appeared to be working late in the subsequent episodes further exacerbated the issue.
Adam assured his fans that he and Danielle were still rock solid and later revealed to ABC that he was struggling with postpartum depression.
The babies, providing for my family and the kids and stuff, I felt like it was just constantly on my mind to where it's really hard to focus on anything else. I started withdrawing from friends that I've talked to on a daily basis. I didn't feel like engaging with people.
Adam also admitted that there was a lot of stigma surrounding postpartum depression. At one point, he thought people with depression are weak. He hadn't even noticed that he had been struggling with PPD until a friend pointed it out. And for that exact reason, he shared his story hoping it would help other fathers going through similar situations.
Adam And Danielle's Journey Before 'OutDaughtered'
Adam and Danielle joined OutDaughtered in 2016 after being the first parents to all-female quintuplets to be born since 1969. The couple however has been together for much longer, going back as far as 2003.
Adam and his wife first met in 2003 when they were both working at Target in their hometown of Lake Charles, Louisiana. He stood her up on their first date, but she agreed to go on another.
After two years of dating, Adam proposed to Danielle on Christmas eve, just a day after her birthday. She revealed on her blog that she was completely shocked by the proposal.
Two and a half years later he asked me what I wanted for my birthday and I said a necklace, bracelet or a right hand ring… and this guy ended up buying me an engagement ring. I had no idea!
The two got married in 2006 and welcomed their first daughter, Blayke, on April 5, 2011. Four years later, Danielle gave birth to the quintuplets — Ava Lane, Olivia Marie, Hazel Grace, Riley Page, and Parker Kate on April 8, 2015.