Khaby Lame Beats Charli D'Amelio's Follower Count On Instagram
"It's my face and my facial expressions that make people laugh," Khaby Lame says.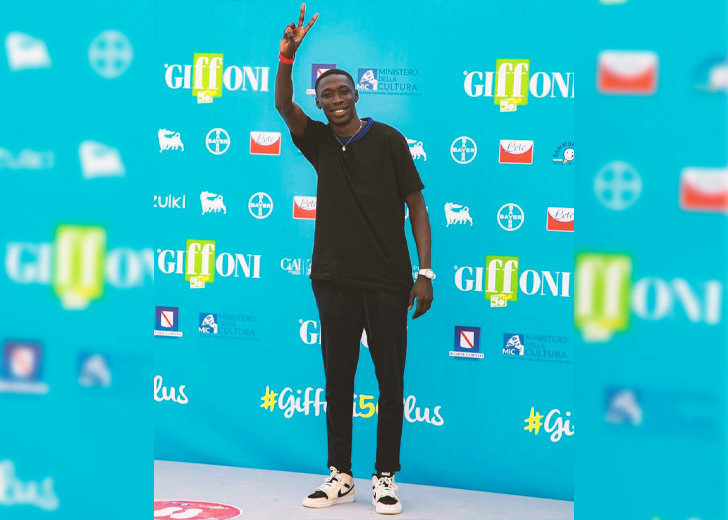 Khaby Lame's follower graph on Instagram is only going upwards. Sometime on Wednesday, September 15, he crossed 44 million followers on Instagram, and while you're reading this, he has already gone past 44.2 million.
As a result, he has now beaten social media personality and dancer Charli D'Amelio's follower count on Instagram, who has 43.8 million followers as of this writing.
Khaby Lame And Charli D'Amelio's Follower War
Interestingly, just a couple of days ago, D'Amelio and Lame's follower count was the same [43.7 million], and fans of both celebs were eying who would eventually win the contest.
In a post shared by The Tiktok Shaderoom on Instagram about the issue, many seemed sure Lame would go past D'Amelio, as evident in the comment section. However, someone defended the competitive dancer, writing, "I honestly don't think she cares."

Khaby Lame and Charli D'Amelio follower comparison on Instagram. (Photo: The Tiktok Shaderoom)
However, the achievement allegedly mattered to Lame, who immediately took to his Instagram stories after reaching 44 million on the platform to thank his followers. He shared a screenshot of his profile in his story while writing, "Thanks guys, I love you."
Not just on Instagram, but Lame also has big numbers on TikTok and has surpassed big celebrities in follower count. At present, his account is the second most followed, with over 110.7 million followers on TikTok.
However, D'Amelio, whom he recently left behind on Instagram, has the edge over Lame on TikTok, as she is the most followed TikTok star with over 124.4 million followers presently.
This month, Dexerto Magazine also featured Lame, alongside D'Amelio, in the story, covering 20 most followed TikTok accounts. As stated earlier, the list is topped by D'Amelio, followed by Lame, Addison Rae, Bella Poarch, Zach King, and others.
Khaby Lame's Rise to Fame
In early 2020, Lame originally started by posting dance parodies on TikTok and Instagram. But very soon, he transitioned into making reaction and expression videos, for which he quickly gathered lots of attention and fame.  
In his popular genre, he made comic expressions by gazing into the camera with a peculiar look or sarcastically providing an easy answer to a difficult issue.
"It's my face and my facial expressions that make people laugh," Lame told The New York Times in June 2021 while adding that he thought his facial expressions offer a "global language."
Even though Lame is known internationally as the Italian TikToker, the publication also reported that he is not technically recognized as an Italian in Italy.
That is because of his lack of citizenship, which he has not received despite being there since the age of 1, attending Italian school, and rooting for the Juventus soccer team. "Sincerely, I don't need a piece of paper to define myself as Italian," he said about the situation.