Addison Rae Addresses Criticism of 'He's All That' after It Was Called the Worst Movie of All Time to Her Face
Addison Rae's movie is facing massive backlash.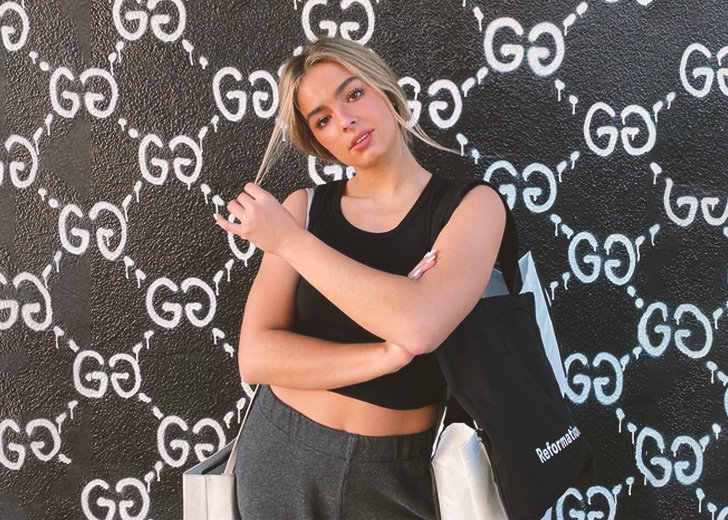 Addison Rae's highly anticipated debut movie, He's All That, started streaming on Netflix on August 27, 2021.
The gender-swapped version of the '90s classic rom-com She's All That marked Rae's first extensive project in her new-sought-after career as an actress. 
But her entry in Hollywood and her acting in the movie haven't been well received by many. So much so, she has been constantly criticized for her acting, with commentators claiming she got the role just because of her TikTok fame. 
At the time, her co-star Tanner Buchanan and ex-boyfriend Bryce Hall had come to her rescue. But the backlash further intensified after the release of her film.
Addison Rae Faces Criticism for 'He's All That'
On September 1, 2021, Rae faced harsh criticism when strolling on the streets of West Hollywood with her boyfriend, Omer Fedi, and the paparazzi caught up with them. 
At first, the interviewer asked Rae how she felt about her movie being number one on the streaming platform. The 20-year-old humbly responded, saying it was "very awesome," and she was "so grateful."  
However, in a turn of events, the reporter then focused on the negativity regarding the movie. He asked Rae what she thought about people's claims that the film was "the worst movie of all time."
Just then, Rae went mum and iconically pretended to receive a call, ignoring the question. Despite all the criticism, the social media influencer is trying to focus on the good aspects of her new journey.
On August 30, she took to Instagram to thank people who watched the movie. "I'm so appreciative of all the love that has been shared," she stated, focusing on positivity.
Rae also mentioned that having her first movie out still felt surreal. In addition, she thanked all the people who brought the remake to life. 
Addison Rae Is Prepared for Public Backlash
No matter how hostile the criticisms are, Rae says she is prepared to tackle all negativity. In fact, she doesn't expect everyone to treat her kindly. 
"People have a lot to say about 'Did she work for it, does she deserve it, does she even like to act?" she told Los Angeles Times on August 27, 2021. 
The Lafayette native also expressed her sadness, saying she was trying to prove acting was her passion, but netizens were making things harder for her.
Rae hoped people would give her a chance and not go into it with a negative mindset. The internet star had shared similar sentiments during her interview on Buchanan's podcast, That Was Fun? on August 26, 2021.
She clapped back at her haters, who branded the movie as the worst movie of all time, without even watching it. 
In her own words, Rae said she was excited for people to form an opinion after watching the movie. But she wasn't buying backlashes from those who assumed it would be bad just because she was a social media influencer.