Addison Rae Didn't Land Her Role on 'He's All That' Because of Fame
She auditioned, sent record tapes, and put in a lot of hard work.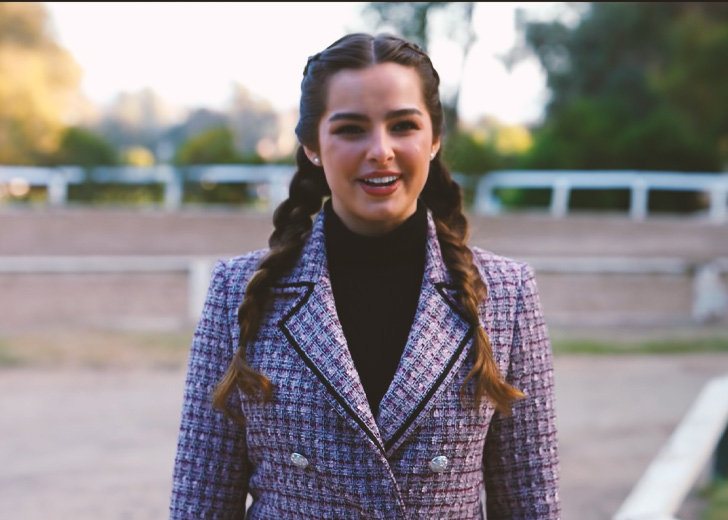 Being a celebrity has its pros and cons. While the perks can be financial rise and broad recognition, its drawback includes razor-sharp criticisms and judgemental eyes. 
And the criticism can slightly intensify if you are a young influencer who found their way to stardom through social media platforms like Instagram and TikTok, just like Addison Rae. 
Rae carried her talents of lip-syncing and acting on TikTok over to Hollywood. And she landed her first big movie project on He's All That, a gender-swapped remake of the 1990s hit rom-com, She's All That.
While she pocketed a lead role as Padgett Sawyer, not everyone was glad for her achievement, especially her haters, who pointed she landed the gig just because of her fame.
The claims were, however, nowhere near the truth. Even her He's All That co-star Tanner Buchanan weighed in on the matter, defending her casting. 
Tanner Buchanan on Rae's Casting
Buchanan, mostly known for his role of Robby Keene in the television series Cobra Kai, gushed about Rae's casting while talking on the Just for Variety podcast in August 2021. 
Clarifying that her TikTok fame has nothing to do with her selection, the stunning actor mentioned Rae underwent the casting procedure like any other actress.  
He recounted she had sent the casting team her tapes and even auditioned for the role.
In his own words, everyone had to be okay with her performance, and Rae did an amazing job impressing people. "She put in the work," the 22-year-old added.
After gushing about the casting procedure, Buchanan shared his experience of working with the social media influencer. Admitting that Rae knew all her lines better than he knew his, Buchanan stated she was on the top of her game.
He also praised his co-star and asserted how people would think Rae had been acting for years because of her professionalism. 
Addison Rae Gave Her Best For 'He's All That'
Praises about Rae's acting from her co-star are rightfully justified, given the Louisiana native admittedly did the best she could for the movie. 
Weeks before the filming started, Rae enrolled in acting classes and took special zoom sessions from her acting coach. She practiced getting to the same headspace as her character and focused on the delivery and script analysis. 
The 20-year-old knew people had labeled her as a social media personality, and they would find it comfortable to see her in the same role. So, she took it as a challenge to prove her prowess as an actress. 
"So I try to tell myself, 'You have to work that much harder to get people to take you seriously,'" Rae told Elle in July 2021.
The budding actress also shared the best piece of advice she had gotten in her life. Crediting her mom, she mentioned it was to realize that she was just a human, and if she made mistakes, she could always learn and grow from them. 
Rae's film debut will start streaming on Netflix on August 27, 2021.