'He's All That' — How Addison Rae Prepared for Her First Big Screen Job
From acting classes to personal zoom sessions with her coach, Addison Rae left no stone unturned to make the cut.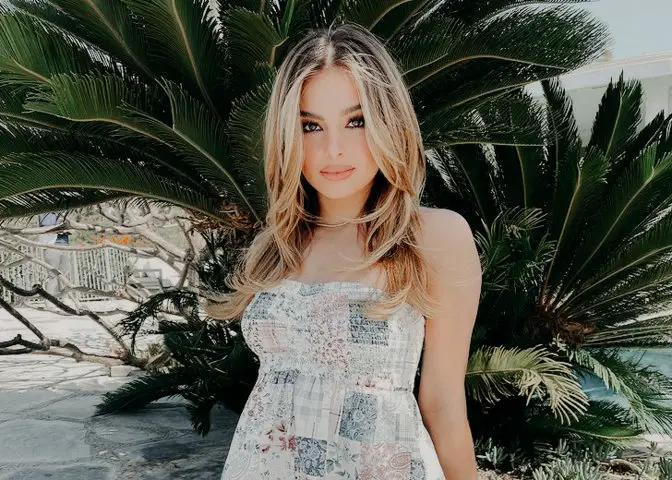 Addison Rae landed the role of Padgett Sawyer in her first big-screen job in He's All That, and she did not take the opportunity for granted.
Coming from a small town in Lafayette, Rae skyrocketed to stardom through TikTok, featuring her signature dance moves and lip-sync videos. Still, not all her followers knew about her lifelong interest in acting and music. 
So when an opportunity came knocking at her door from Hollywood, she knew she had to up her game to defy the stereotypes of being just a social media personality, to make people take her seriously.  
Addison Rae Started Acting Classes 
Rae tried her best to polish her acting skills and do justice to her character in He's All That. For that very reason, the social media influencer started taking acting classes before filming. 
She opened up about her preparations during an interview with Variety at the MTV Movie & TV Awards on May 17, 2021. The 20-year-old disclosed she took classes seven days a week and even spent hours on script analysis. 
Admitting that she took the chance seriously, the TikTok star mentioned her extra efforts in another interview with Elle on July 26, 2021. By her statements, Rae consulted with her coach through personal zoom sessions throughout the filming. 
She believed that delivery was a crucial element. So she tried to relate the given situations with her real-life and channel genuine feelings. Her coach helped her dive into that fictional space.
And Rae, who idolizes Hollywood icons such as Angelina Jolie, Julia Roberts, Joey King, Jennifer Aniston, Zendaya, and Gwyneth Paltrow, left no stone unturned to bring her character to life. She isolated herself in a trailer and read her lines repeatedly to get into her character's mental space before the shoot. 
Addison Rae's Co-Star Praised Her Efforts
Despite all the efforts from her side, Rae shared she was nervous about how the movie would pan out, albeit claiming she did the best she could. 
Her co-star Tanner Buchanan, who plays Cameron Kweller, expressed his experience working alongside her and stated Rae did a fantastic job. He asserted that everyone who loved the original drama would love the modernized version of the rom-com.
Buchanan also clarified that people who didn't know of the classic movie would also enjoy the new take. 
Rae's nervousness is justified, given that the movie is her first big Hollywood project. But more than that, it is a gender-swapped remake of the 1990s rom-com, She's All That.
The original film featured legendary actor Freddie Prinze Jr. playing the popular man who embarks on a challenging journey of turning a dorky student into a prom queen. 
Now, the remake, directed by Mark Waters, features Rae as the teenager trying to give a nerdy classmate a complete makeover. The movie is slated to release on Netflix on August 27, 2021.