Angelina Jolie Career Is Not Same After Split with Brad Pitt
Angelina Jolie opens up to EW about the struggles of court proceedings and how it has impacted her career.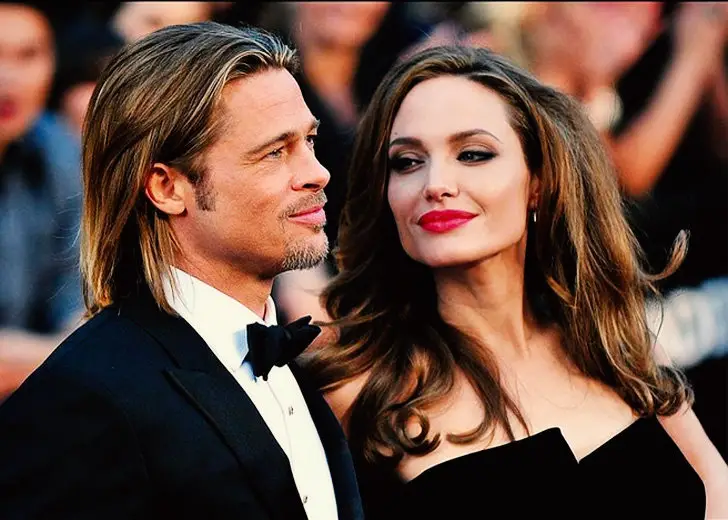 Oscar-winning star Angelina Jolie has opened up in an exclusive interview with Entertainment Weekly on April 20 about the hardships of her divorce proceedings with Brad Pitt and custody battles over their children she has been fighting with since 2016, and how it has actively affected her career. 
I love directing, but I had a change in my family situation that's not made it possible for me to direct for a few years.
Jolie says that she is entirely focused on doing shorter jobs for now and being home more often, which resulted in her going back to doing just a few acting jobs here and there. 
The Maleficent actress has been taking on lesser projects than usual because she is persistent in making herself more available for her six children, who have had a rather jarring experience in witnessing their parents' split. 
Jolie, 45, met Pitt, 57, during the production of Mr. and Mrs. Smith, after which they dated for several years till they got married in 2014. However, the couple filed for divorce two years later after their relationship turned toxic and somewhat abusive.

Jolie and Pitt at the Cannes Film Festival (Source: Wikimedia Commons)
And ever since then, their lives have been entangled in a sour legal battle. Though the duo continue to finalize their divorce proceedings, they had been declared legally single in April 2019. 
In 2016, Pitt was cleared of child abuse allegations following an incident with his son Maddox on-board a private jet. However, Jolie has filed some documents in court wherein she clearly states that she will provide the court with "proof and authority" of Pitt's alleged spousal abuse.
Further, their children have also agreed to provide testimony - Maddox (19), Pax (17), Zahara (16), Shiloh (14) and twins Knox and Vivienne (12).
Sources claim that the kids have been interviewed by therapists appointed by the court. On the other hand, Pitt is heartbroken over the leak that Jolie is willing to testify about alleged domestic abuse in their trial over child custody, according to insiders.
"I was really on my back and chained to a system when Child Services was called. And you know, after that, we've been able to work together to sort this out," Pitt, who also quit drinking and drug use, revealed in an interview with GQ.
Now, the firefighter drama Those Who Wish Me Dead marks Jolie's long-anticipated return to the action-thriller genre. Her career is studded with stunt-driven movies such as Lara Croft: Tomb Raider, Mr. & Mrs. Smith, Wanted, and Salt, after which Jolie stepped behind the camera.
Consequently, much of the past few years of her life have been spent directing dramas like Unbroken and First They Killed My Father. 
However, this year we are to witness her glamorous return to the screen, as well as to stunt work. Those Who Wish Me Dead will land in theaters and on HBO Max this May 14, preceding Jolie's starring turn in the Marvel Cinematic Universe epic Eternals this November.