Brad Pitt Went to Great Lengths to Attain His Radical Physique for Fight Club
Pitt's chiseled musculature redefined the status-quo for Hollywood actors.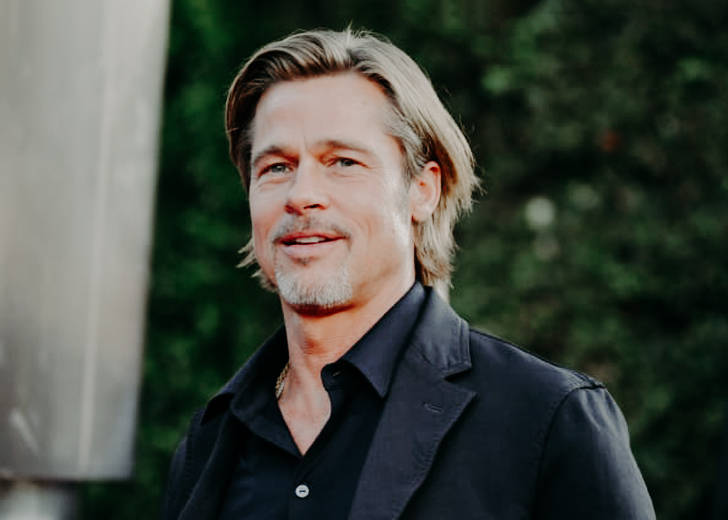 Hollywood icon Brad Pitt perhaps had no idea while filming his role as Tyler Durden, a soap salesman with an incredible physique, in 1999's action film Fight Club that his character would set a benchmark for the ideal male body type in the industry.
But that is the reality now — the actor's physique in the movie set a benchmark for others to follow. More so, the actor's chiseled musculature in the film continues to be a hot topic, over 20 years after the film's release. 
His character Durden weighed 70kg and had about 5-6 percent body fat, which made him look muscular even though he had a lean body. Relating to that, Mark Twight, a workout trainer, told Men's Journal: 
Everyone thought he [Brad Pitt] was huge, but he was, like, 155 pounds. If you strip away fat and get guys to 3, 4 percent body fat, they look huge without necessarily being huge.
To get such a game-changing body and defined abs, Pitt worked extremely hard, using a semi-bodybuilding type workout. His primary agenda was to manage a low body fat percentage.
According to GQ magazine, his workout routine targeted only one muscle group per day. He worked on his chest on Mondays, back on Tuesdays, shoulders on Wednesdays, biceps & triceps on Thursdays, and cardio on Fridays and Saturdays. He took breaks on Sundays.
For example, his chest workout routine on Mondays looked like this:
Push-ups – 3 sets of 25 reps
Bench press – 25, 15, and 8 reps @ 165, 195, 225 lbs
Nautilus press – 15 reps @ 80, 100, 130 lbs
Incline press – 15 reps @ 80, 100, 130 lbs
Pec deck – 15 reps @ 60, 70, 80 lbs
Besides training and workouts, the other thing that the actor strictly followed was food and his diet plan.
His diet required him to eat extremely clean, including consumption of mainly chicken and fish, brown rice/pasta, green veggies, and oatmeal.
According to Highsnobiety, the actor followed this diet routine:
Breakfast: Six whites and seven yolks of eggs, and 75g of oatmeal with raisins
Midmorning Snack: Tinned tuna in whole wheat pita breads
Lunch: Two chicken breasts, 75-100g brown rice or pasta, and green veggies
Mid-Afternoon Snack [Pre-Workout]: A protein bar or whey protein shake and a banana
Post Workout: whey protein shake and a banana
Dinner: Grilled fish or chicken, brown rice or pasta, vegetables and salad.
Evening Snack: Casein protein shake or low fat cottage cheese
His Role in Fight Club
Pitt portrayed Durden, who comes across the unnamed narrator, played by Edward Norton, during his business trips. They eventually become friends and open an underground fight club.
But through a twist in the tale, Durden joins an anarchist terror group called Project Mayhem.
Based on the 1996 novel of the same name by Chuck Palahniuk, the movie was directed by David Fincher — and further starred actors such as Helena Bonham Carter and Jared Leto.