What Can We Expect from 'The Kissing Booth 3'? Joey King & Joel Courtney Dish on Big Moments
'The Kissing Booth 3' will be released on August 11, 2021, on Netflix.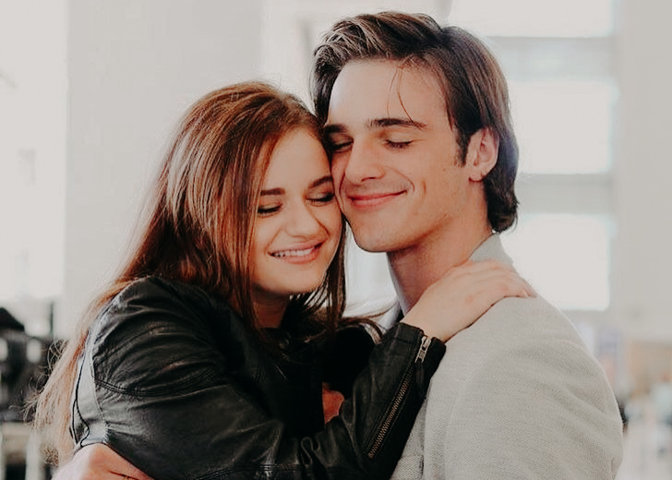 SPOILER WARNING: Plot and ending details for The Kissing Booth and The Kissing Booth 2 follow.
The Kissing Booth is the epitome of cliche teenage-high school romance, dramas, and friendship. Based on the novels written by Beth Reekles of the same name, the movies revolve around Elle (Joey King) as she navigates through friendships and a love life.
The franchise is exclusively available on Netflix, and two of them were released in 2018 and 2020. Unfortunately, both the movies did pretty bad, with The Kissing Booth getting 15% and The Kissing Booth 2 rated 27% Tomatometer by Rotten Tomatoes. 
Regardless, due to the massive audience, the director and producers made a bold move, making The Kissing Booth 3. The movie will premiere on August 11, 2021. 
Is the Third Movie Necessary?
Despite the movies' poor ratings, they ended on a cliffhanger. So, to complete the story of Elle, a third and final movie is necessary. 
The plot of The Kissing Booth and The Kissing Booth 2 is quite common - A popular high school girl, who has never been kissed before, is in love with her best friend's brother. 
Elle and Lee (Joel Courtney) have been best friends since they were kids. She always had a crush on Lee's big brother Noah (Jacob Elordi) but never dared to do anything because of their best friend code - never date each other's family members. 
However, Elle gets together with Noah after they kiss each other at their school's kissing booth event. Eventually, this secret relationship causes a strain on Elle and Lee's relationship. 
Elle has another problem as well - Noah is going away to Harvard to get his college degree. Elle patches up with Lee and tries to maintain a long-distance relationship with her beau. 
The first movie ends with a slight cliffhanger about Elle and Noah's love story, but The Kissing Booth 2 catches up right after. The pair are balancing their studies and relationship, but slowly it is causing difficulties in their love life.  
They are distracted by other people in their life - Elle meets Marco, who has a crush on her, while Noah meets a British student Chloe. Another problem comes along in Elle's life when choosing between her best friend and her boyfriend. 
She gets selected at Harvard and Berkeley College to further her studies. Lee wants to maintain their best friend code and urges her to join him at Berkeley, but Noah wants them to be together at Harvard. 
So, The Kissing Booth 2 ends with Elle figuring out her friendship with Marco and getting confused by the two college options, friendships, and love life. 
What Can We Expect From 'The Kissing Booth 3'?
The trailer for The Kissing Booth 3 was released on July 7, 2021, and it looks like a huge life decision is awaiting Elle. She is spending her final summer in a beach home before starting college, ticking off a list of bucket-list events with her best friend, Lee. 
Simultaneously, she is also balancing her relationship with Noah and is yet to decide which institution to attend. Things get more complicated for her when she comes across Marco once again, giving her advice about moving forward. 
While Elle contemplates her life, her mother also asks her to think about what she wants for herself and not others. Either way, The Kissing Booth 3 will be full of fun moments yet realizations and heartbreaks. 
On the same day of the trailer release, King and Courtney sat down with Netflix Film Club and reacted to the trailer while giving insights into the last installment of The Kissing Booth. 
Courtney revealed that there would be a lot of montages that are better than the first two movies. He called the montages in The Kissing Booth 1 and 2 "appetizers" compared to the upcoming film. 
King teased about one particular scene but revealed little information about it. However, the said scene is between Elordi and Maisie Richardson-Sellers on a docked boat, so something exciting will happen on the boat. 
While the pair could not give many hints about The Kissing Booth 3, they said there are many "big reveals" and "huge moments" throughout the movie.
Their explanation seems fitting since The Kissing Booth 3 is the last installment of the franchise, and there are a lot of loose ends yet to be tied. Regardless, Director Vince Marcello has guaranteed that fans can expect a joyful and emotionally satisfying ending to The Kissing Booth.