Who Is Jacob Elordi Dating Now? Inside Jacob's Love Life
Jacob Elordi has been in a relationship for almost a year.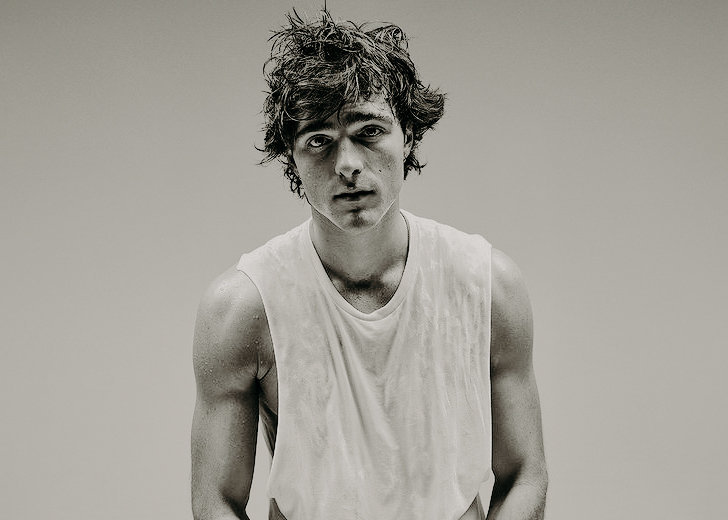 Jacob Elordi has emerged as a global heartthrob. Even more so since he took up HBO's edgy teen drama Euphoria, and with that tempting dub came unprecedented attention to the actor's love life.
There is no shortage of social forums or media outlets questioning, "Who is Jacob Elordi dating now?" 
Although many details surrounding that question are scarce, the upfront answer has been Kaia Gerber since September 2020 at the latest. 
Jacob Elordi and Kaia Gerber went Instagram official with their relationship on November 1, 2020, with the couple showing off their Halloween costumes.
Obviously, the couple's intimate Halloween photoshoot got netizens in a frenzy despite it not being the first time the couple was spotted together. 
The rumors of the thoroughly appealing Elordi and Gerber's budding romance had been floating around since the end of summer 2020. 
Days of Speculation
The couple was caught on camera leaving Nobu restaurant after a romantic evening date on September 1, 2020. At the time, E! reported that the two had been good friends for a while. 
A source with the outlet confirmed that the Euphoria star was definitely interested in dating Gerber, but things were not really serious. The source further credited their public outings to them having many mutual friends. 
In another report, this one from People on September 9, 2020, the couple were seen together strolling the streets of New York with their fingers interlocked. 
"At one point, they weren't holding hands, and Kaia grabbed his [hand], and they went on their merry way," the source with People added, "They looked happy."
Attaching a Label
By October, the couple was spotted in the LA area on a PDA-filled outing. Short of the couple making a public statement, this act confirmed that the two of them were, in fact, together.
As mentioned before, the couple had already made things Instagram official come November. A source with People confirmed later that month that the couple rarely left Malibu and spent their time on the beach, hiking and meeting up with friends. 
After radio silence for a couple of months, the next time fans got a glimpse of the adorable couple was on Valentine's day. 
Gerber shared with her fans a rare picture of the couple lounging at the beach. The snap caught both of them engrossed in paperbacks. Complimentary to the post, her story from that day had a bouquet of pink flowers she captioned, "lucky girl..."
The Relationship in Her Words
Coming to more recent events, Gerber was caught gushing over her relationship with Elordi on her interview with Vogue published in May 2021. At the time, the model said, 
Being able to be with someone I trust, where we don't want anything from each other, having a safe, steady relationship like that, has really opened my eyes to the possibilities of love and what it feels like to love without conditions.
She further noted the essential difference between lust and love, as the former was just touching other people and wanting them, whereas the latter meant really seeing someone.
Her statement clarified beyond a doubt that the supermodel was absolutely smitten, and it might not be going out on a limb to expect that the 2 Hearts actor reciprocated.