Zendaya Coleman Puts Career Over Dating at the Age of 24 years
Zendaya turned 24-years-old on Sept. 1, 2020, and celebrities as big as Beyonce took their time to wish her. The young star's career profile is impeccable and to say the least, it is just the beginning. Zendaya, throughout the years, has been rumored to dating many male celebrities, however, she has never really explicitly confirmed the rumors. Unlike her dating life, Zendaya is very expressive when it comes to her family and siblings. Even her full name, Zendaya Maree Stoermer Coleman, is part Shona and part parental invention. She remains grounded with family values and idolizes her family while herself being an idol to multiple generations.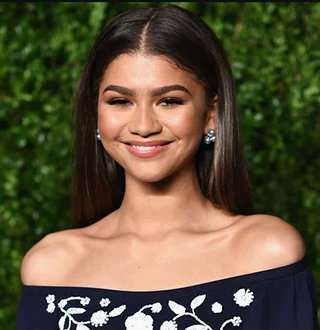 Zendaya is perhaps one of those rare celebrities like Madonna, Prince, and Elvis, who are known just by the first names alone. She has an intriguing name unlike others in the industry and perhaps the root behind her name is even more intriguing.
Despite her name's recognition, the actress continues to deliver in Tinsel town. The Spiderman actress has come a long way from her Disney days since she was just 14 years old. Since then, Zendaya has gone to make her own music, sing, star in music videos, become a reality show contestant, and launch a clothing line; all this at the tender age of 24!  
Perhaps it is because of her roles and ventures in many projects that Zendaya has been linked with many of her co-stars in films and music videos. While most of the rumors were just speculation, a few of them had some credibility which the actress denies. However, unlike her dating life, Zendaya is very expressive when it comes to her parents and siblings. She even views them as her role-models. 
The Meaning Behind The Name Zendaya: Her Full Name Is Connected To Her Roots
Born in 1996 in Oakland California, Zendaya celebrates her birthday on the 1st of September. She was born to parents Kazembe Ajamu Coleman and Claire Stoermer. Zendaya's full name, Zendaya Maree Stoermer Coleman is inspired by her father's heritage. Her full name thus is an ode to her father and his forefathers. 
Her father belongs to African-American roots while her mother comes from German, Irish and English ancestry, which gives her a mixed ethnicity. The mixed racial actress's first name 'Zendaya' means 'to thank' in the Shona language of Zimbabwe. She takes her middle name 'Maree' from her mother's french middle name 'Marie' but gave it an African pronunciation.
Then her last names Stoermer and Coleman are the last names of her parents — Stoermer being a German name, and Coleman is an English name. 
Zendaya Is Not The Only One In The Family. Has 5 Other Siblings!
Zendaya's family consists of a total of seven members!. She has two brothers named Austin and Julien, and three sisters named Katianna, Kaylee, and Annabella. All her siblings are elder than Zendaya. 
While most other celebrities look up to other celebrities or the likes, Zendaya's role models are her family. Her elder sister had a big impact on her while growing up as she showed Zendaya how to better take care of herself and those around her, and also handle herself in the world. 
Unlike, Zendaya, her siblings are not as active on social media but the Spiderman star does make it a point to post the tremendous love and respect she has for all of them on her Instagram. 
Who Is Zendaya Dating? Rumors Of Her Boyfriends From Her Past
Though there has not been a headline-making dating revelation from her, the bold and sexy actress doesn't mind offering the paparazzi the freedom to postulate her boyfriend. Hence, there have been many rumors of the guys that she has dated from her initial Disney days to her blockbuster movies like Spiderman: Homecoming. 
The Spiderman actress was first linked to musician Trevor Jackson. The rumor started circulating when the duo shared a sizzling chemistry in Jackson's 2013 music video Like We Grown. While Zendaya and Jackson both denied those dating rumors, an Instagram post about her break-up sparked up more rumors about her fling with Jackson. 
After that, she was then rumored to be going out with NFL player Odell Beckham Jr. since they were spotted to be leaving a Grammy party together in 2016. Then later, after her casting in 2017 Spiderman: Homecoming, there were wide speculation that Tom Holland and Zendaya had a thing going on.  She again doused those fires after she went on-record about her actual relationship with Holland was just a good friendship more than anything. 
Her latest fling seems to have been with her Euphoria (2019)  co-star, Jacob Elordi. The co-stars were spotted kissing in February 2019 squashing any denials that either the stars made about their status. But recently in September 2020, Elordi was spotted together with 19-year old model Kaia Gerber, suggesting that Zendaya and Elordi had broken up. 
With the young star remaining mum on her love life, all that the public can do is speculate on whom she could be dating now.