Zach King and His Wife Started Their Parenting Journey with a Foster Kid - a Look inside the Youtuber's Family Life
Zach King and his wife Rachel became foster parents in 2016 and now, they are the parents to two beautiful kids.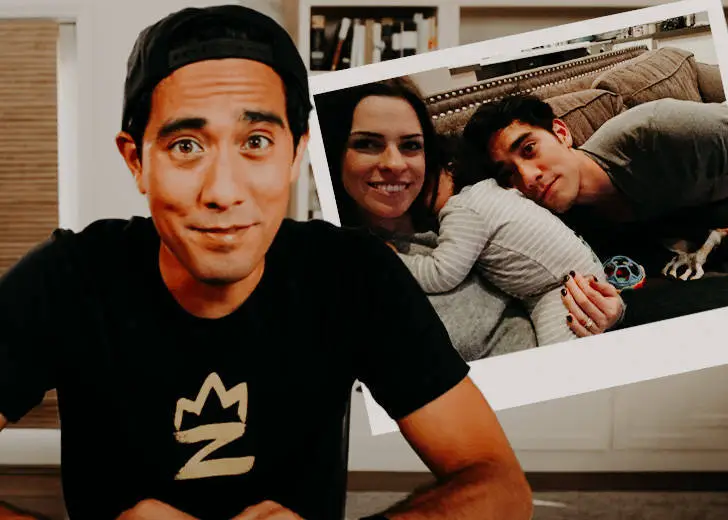 American internet personality Zack King, who got famous due to this 6-second 'magic tricks' videos on Vine, got married to his wife, Rachael King, in 2014. The Kings started their parenthood journey with a foster child and now have two children together. 
Zach King And His Wife, Rachel 
Zach and Rachel were introduced to each other by Zach's sister Annie at Biola University in 2013. They started dating right before Rachel graduated from college. Rachel confessed on their website that although he had popped the question earlier than she expected, she had no doubts about saying "yes." 
They got married 6 months after their engagement. With the backyard wedding of their dreams, they got married surrounded by their loved ones. After roaming the world and competing on The Amazing Race during the first year of their marriage, the duo made the biggest decision of their life — becoming parents.  
Kings' Decision To Become Foster Parents
Being a social worker and working for foster kids, Rachel always had a hard time telling children that they weren't able to find homes. Zach told People that it was taking a toll on her, and it was those experiences that drove the Kings to open their home to foster care.
Since Rachel was more familiar with the process of fostering a child, she took the lead, and they went through a 6-month training period. All those months of training finally paid off when the Kings got the chance to bring their first child home the day they got certified. 
The Kings started their parenting journey with a foster kid — a 6-month-old boy. They took care of the child for around six to seven months before being reunited with his family. This motivated the Kings to foster another baby boy which eventually led them to adopt their first son Mason. 

The Kings with their first foster kid. (Source: The King Family Unscripted)
The Kings And Their Kids
The Kings had always wanted to adopt a baby, and when they got an opportunity to do so, they didn't hesitate. When they got a chance to welcome Mason into their family, Kings did it with open arms, loving him unconditionally.
After more than two years of being under the Kings' care, Mason was officially adopted on April 18, 2019, a day that Kings claim they will always celebrate and never forget. Zach posted a touching video about their adoption story on his YouTube channel. 
On their website, Rachel claimed their biological son Liam to be a miracle child. After two years of her wondering if they would ever have a child of her own, the Kings welcomed Liam in July 2018.  
Zach has been sharing videos of his kids on his YouTube Channel and Instagram. It is pretty obvious from those videos that the Kings love their kids a lot, and they are one small yet happy family.