Signs of Jesse Rutherford and Devon Lee Carlson's Alleged Split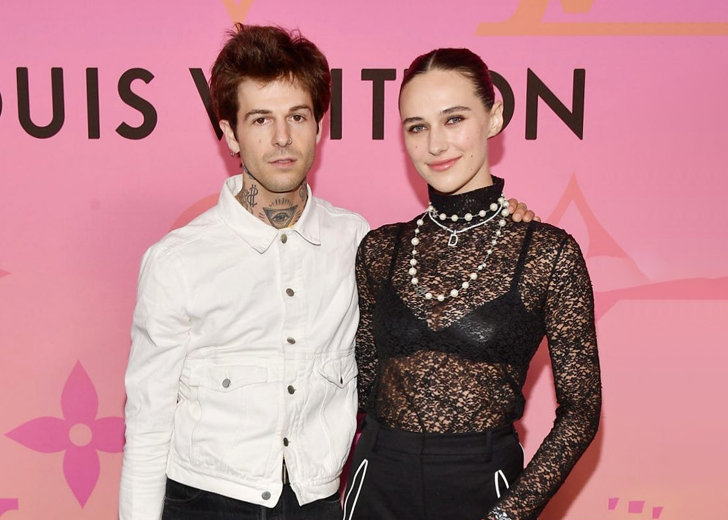 Jesse Rutherford and Devon Lee Carlson are a power couple without a shadow of a doubt. 
The couple has been together since 2015, and they share their love story on social media, especially Instagram and TikTok. From their fashion sense to their relationship, they inspire many people. 
As a result, many people look up to them. They were even named the "2019's most 2019 couple" by GQ. 
However, it seems like there is trouble in paradise. After dating for over six years, it is speculated that the couple split and went different ways. 

Jesse Rutherford and Devon Lee Carlson posing for a picture. (Source: Instagram)
While the pair have not confirmed their break up, there are several hints that the two have parted ways. Here is everything we know about their split. 
Jesse Rutherford and Devon Lee Carlson's Break Up
The rumors of their alleged break up started in November 2021 after fans and followers noted Carlson had changed her TikTok bio. It previously read "Jesse's girlfriend," but now it says "no bio yet."
Many of her fans questioned it on Carlson's TikToks, but the latter did not respond to any of them. Around the same time, Rutherford also deleted all posts on his Instagram and unfollowed everyone.
He used to have a lot of pictures of his girlfriend, but now, there are none of it. To make matters worse, Carlson has also deleted some photos and videos of the singer from her feed.

Devon Lee Carlson's TikTok bio fueled the break up rumors. (Source: TikTok)
The latest post she has of the pair is from August 21, 2021, posted on the occasion of Rutherford's birthday. 
Since then, fans have been snooping around to see if the couple has actually split or they are keeping their relationship lowkey. 
Carlson's comment section is flooded with questions about her and Rutherford's split. In December 2021, she uploaded a video of cleaning behind her dog, Marty. 
There she lip-synced to the sound that went, "I don't know him, so I can't comment on anyone I don't know. I've never met him, I don't like to comment on people I don't know."

Comments under Devon Lee Carlson's TikTok asking about the couple's split. (Source: TikTok)
Similarly, on New Year 2022, she lip-synced to 'Same Old Love' by Selena Gomez. The song refers to a bad break up, so Carlson could have referred to it. 
Jesse Rutherford New Girlfriend 
A few months into the split rumors, neither of the couple has addressed it, and their fans are getting anxious about it. They usually comment on Carlson's TikTok.
While doing so, people had speculated that their break up was way before October 2021 since they did not dress up for Halloween together. Many made their own TikTok, claiming they don't believe in love anymore.
Moreover, speculations are going on about Rutherford's new girlfriend. It started after Deux Moi posted a story about it.

Deux Moi's Instagram Story suggests Jesse Rutherford has a new girlfriend. (Source: Instagram)
Deux Moi is an Instagram account that posts celebrity news and sightings submitted about anonymous people. Someone reported that they saw the singer with a mystery woman in one such story.
They saw the two at Gutter in LES, where he had his arms around the girl. She allegedly looked like Carlson, but the person assured that it "seemed like a newish fling."
These are mere speculations and should be taken with a grain of salt. Unless Rutherford and Carlson publicly address the rumors of their split, nothing can be said for sure.