Who Is Matthew Tyler Vorce? Things to Know about Billie Eilish's Rumored Boyfriend
Billie Eilish's alleged boyfriend Matthew Tyler Vorce is no stranger to the limelight.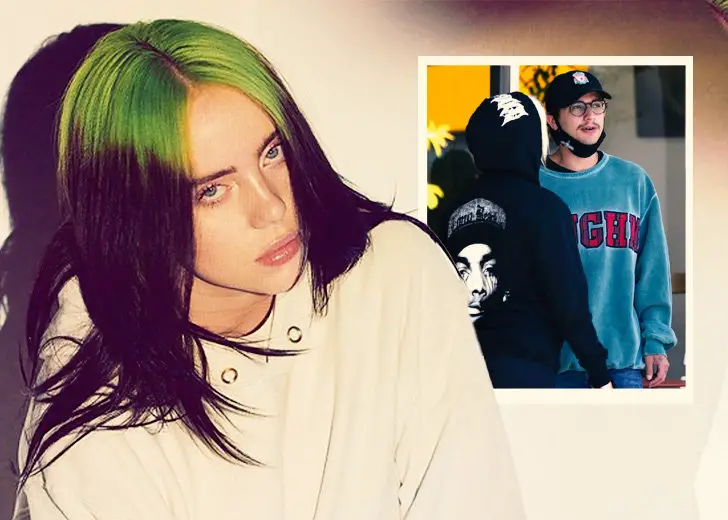 Billie Eilish is one of the biggest music sensations in the world, but the 19-year-old is notoriously private about her personal life.
So when several media outlets shared photos of Eilish strolling about with her rumored beau recently, her fans were hyped. She was spotted with actor Matthew Tyler Vorce in Santa Barbara.
The duo was out and about, walking Eilish's beloved Pitbull as they grabbed some coffee. At one point, the two were seen cuddling, with Eilish resting her head on Vorce's shoulder while he had his arm around her.
So who is Eilish's rumored boyfriend? Here's everything we know about him so far.
Vorce Is an Actor and a Podcast Host
According to IMDb, Vorce is an actor who has starred in a slew of films including Little Monsters and then Mother, May I Sleep With Danger, and Dark Hours: Typee. Currently, he is involved in The Curse of Frank Sinatra, which is still in pre-production.
Besides acting, Vorce also co-hosted an investigative podcast titled Searching for Putty Man. He and his co-host searched for the truth behind the fabled monster responsible for mysterious disappearances in Los Angeles. Unfortunately, the podcast has been taken down.
Fans also speculate that he has already made his cameo in Eilish's 2021 documentary, Billie Eilish: The World's A little Blurry. Towards the end of the documentary, the songstress receives a call and tells the camera that it was her first love calling, and now many are thinking it might have been Vorce on the other end. 
Vorce Was Not the Only Man Who Made a Cameo in Eilish's Documentary Though
Eilish's 2021 documentary allowed viewers to dive deep into her personal life, including her breakup with the 24-year-old hip-hop star Brandon Quention Adams.
Adams, who goes by the stage name 7: AMP, first appears in the film around late 2018 at Eilish's Los Angeles concerts.
From there, we get to see glimpses of their relationship where they are happy and romantic, but as the documentary progresses, the problems they face, from Eilish's hectic career straining their relationship to Adam's drunk driving and self-destructive habits, are disclosed. 
But in the backstage footage of Eilish's concert in NYC, she talks about the breakup. She explains how she was unhappy and the only one putting in the effort in the relationship. 
I just wasn't happy, and I didn't want the same things he wanted, and I don't think you should be in a relationship, super excited about certain things that the other person couldn't care less about. 
She then performs for the night and starts crying while singing her song, "I love you." The two were pretty serious, it seems.