Billie Eilish's Parents Went through Grueling Fertility Treatments before Having Her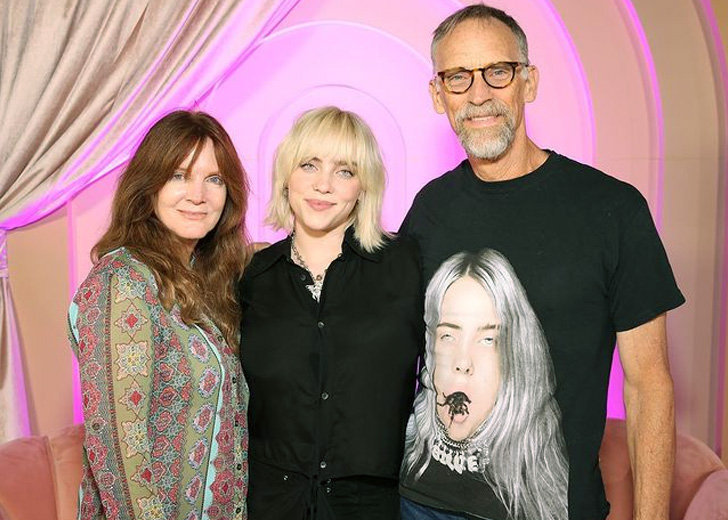 Billie Eilish has been a front and center of attention since her rise to stardom. Thanks to her fame, the world knows that she is the only daughter of the famous Hollywood compatriots: father Patrick O'Connell and mother, Maggie Baird.
But the fans and, surprisingly, even the songstress didn't know her parents treading choppy waters to conceive her.
Billie Eilish Parents Opted for IVF
In October 2019, Eilish made a guest appearance in Howard Stern's SiriusXM show to discuss her sudden rise to fame, musical career, and relationship with family members. 
Towards the end of the interview, her parents entered the studio, joining in the show. Next, Stern asked the pair about the night they conceived Eilish, implying the message would be helpful for parents hoping to give birth to a musical prodigy.
To everyone's surprise, Maggie revealed that "Billie was conceived with the existence of a fertility clinic." She even elaborated that it had taken four rounds of fertility treatments to conceive her through in vitro fertilization.
Following the pregnancy, Maggie gave birth to Eilish on December 18, 2001. 
They Chose Homeschooling for Eilish Siblings
Patrick and Maggie went against the odds to homeschool their kids, Eilish and her older brother, Finneas O'Connell. They believed homeschooling would provide time and freedom for the kids to explore their authentic, creative passions.
Sticking by their belief, the parents taught the basics of songwriting and piano to the children. And their unconventional education worked magic. Eilish started writing songs at four, while her sibling started using drum kits at three. 
"I'm so glad I didn't go to school because if I had, I would never have the life I have now," Eilish told Vogue in February 2020. In addition, she favored her parents' homeschooling decision, sharing that she didn't want to go to a typical school once she realized the activities weren't engaging. 
Talents Run In the Eilish Family
The most understandable reason homeschooling worked wonders for Eilish and her brother is that their parents are experienced entertainment industry members. 
Eilish's mother, Maggie, is a renowned actress, singer, writer, and animal rights and environmental activist.
Maggie is best known for her roles in TV shows and movies such as Another World, As the World Turns, Life Inside Out, and Bones. She has also provided her voice in a plethora of video games. Other than that, she has also released her country music album We Sail. 
Like her mother, Eilish's father is also a veteran actor. He has had roles on multiple TV projects, including The West Wing, Baskets, and Iron Man.
"Me and my dad are very, very similar," the 19-year-old stated during an interview with veteran music personality Nardwuar, as reported by NME. She even mentioned her father was the reason she and her brother were such big Beatles fans. 
Needless to say, the Eilish siblings gained well their parents' love for arts. Her brother is also a famed singer and producer with eight Grammy awards under his belt.