Does Billie Eilish Have a Sister? A Look inside Her Family Life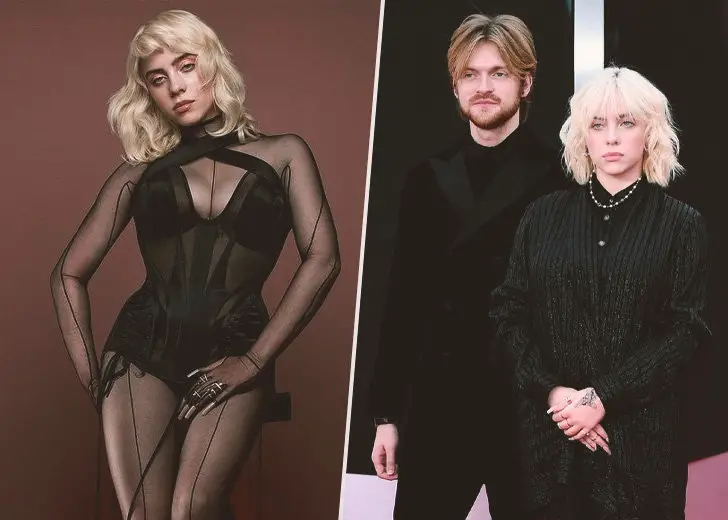 Billie Eilish went from a streaming darling to a world-famous pop star within a few years — courtesy of her singing talents, outstanding performances, and her supportive family. 
Ever since she got into the limelight with her song 'Ocean Eyes' in 2016, her musical career has been an open book for her fans and followers.
But the same can't be said regarding her family life. Her fans are still in the dark, wondering about her family members and sister. Here's all that we know. 
Billie Eilish's Family Members
Eilish, full name Billie Eilish Pirate Baird O'Connell, was born into a well-to-do family. Both her parents — father Patrick O'Connell and mother Maggie Baird — are veterans of the entertainment industry. 
Her father is an actor known for his acting stints on movies and TV shows such as Iron man, The West Wing, and Baskets. As for her mother, Baird is both an actress and a singer. She is famous for her role in Life Inside Out and her country music album We Sail.  
The pair married in 1995 and welcomed Eilish on December 18, 2001. But the pop star is not the only child in the family.
She has an elder brother named Finneas Baird O'Connell, four years older than her. And there are rumors that she also has a sister.
Does Billie Eilish Have a Sister?
Loyal fans of the singer have always wondered if Eilish has a sister. The conversation intensified after the 19-year-old got photographed with another young woman who shared an uncanny resemblance to her. 
As it turned out, the lady in question wasn't Eilish's sister but her brother's girlfriend, Claudia Sulewski. And to set the records straight, Eilish doesn't have another sibling. 
That being said, netizens have frequently compared Eilish with Miley Cyrus and pinpointed how they look like sisters. 
One fan posted their pictures on Twitter in November 2021, stating that them being siblings was her favorite concept. In the next post, she even added, "Miley Cyrus and Billie Elish sisters separated at birth."
Billie Eilish's Sibling Is Her Best Friend 
Although Eilish doesn't have a biological sister, she shares a special relationship with her brother, known mononymously as Finneas. 
"Finneas is my best friend, my big brother," the Los Angeles native asserted while accepting Variety's Hitmaker Award in 2019. She even mentioned their age difference and clarified that they had been best friends since forever.
True to her statement, the brother-sister duo started making music together — Eilish was 13 while Finneas was 18.
Interestingly, Finneas helped the 'Ocean Eyes' songstress land a deal with Darkroom, her first management company, and even helped produce Eilish's first debut album, When We All Fall Asleep, Where Do We Go?
"He's the only reason I'm anywhere in the entire world. He's probably the only reason I'm alive," Elish stated at the end of her speech.