Miley Cyrus Talks about Godmother Dolly Parton and How She Inspires Her
A look into Miley Cyrus and Dolly Parton's relationship.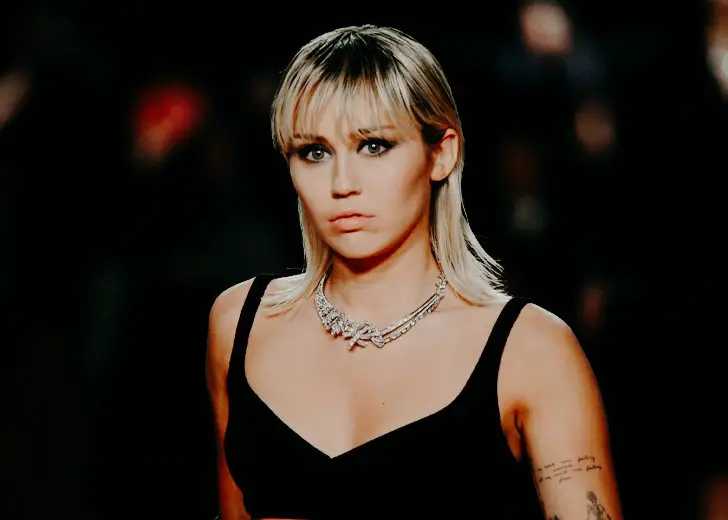 Singer, songwriter, and actress Miley Cyrus gained fame as a teen idol for the critically acclaimed sitcom Hannah Montana. The award-winning singer started her career in music from Hannah Montana, and in a short time, she has placed herself amongst the Billboard's Greatest Artists of All Times. 
While Cyrus is mainly known for her raspy yet melodious voice, she is also a style and fashion icon. She is actively involved in philanthropic activities, constantly raising her voice for the LGBTIQ+ community and against animal cruelty and racism. 
For Cyrus to become who she is now, she was highly inspired by another iconic personality. 
Who Is Miley Cyrus's Godmother?
The person behind Cyrus's inspiration is none other than her godmother, Dolly Parton. 
In an interview with Vogue on June 5, Cyrus opened up about how Parton had inspired every aspect of her life. She reflected on how Parton taught her to express and celebrate every layer of herself.
The Black Mirror star appreciated Parton's ability to strike a balance between consistency and growth.
Cyrus maintained that Parton is a very layered person with various versions of herself — from an entertainer, musician, and actor to an activist and philanthropist. Seeing how Parton loves each and every version of herself, Cyrus has learned the same from her godmother. 
During her conversation with People in November 2019, Parton talked about how Cyrus was following in her footsteps. The legendary country singer revealed that she would rather live as an example than tell someone what to do or what not to do — exactly what she has done with Cyrus.
Relationship Between Miley Cyrus And Dolly Parton
Parton has been involved with the Cyrus Family before the 'Wrecking Ball' singer was born. 
Parton, a celebrated country singer, has been around since 1967. Cyrus's father, Billy Ray, is also a country singer. Parton and Billy Ray have been friends since 1992. They toured together after the release of 'Achy Breaky Heart.'
Cyrus was born on November 23, 1992. After her birth, Billy Ray asked Parton to be his daughter's godmother, to which the 'Rockin' Years' singer agreed.
However, Parton revealed she wasn't an official godmother to Cyrus but an honorary one because they never had a ceremony for the declaration.  
Regardless, this has never stopped Parton from being involved in her goddaughter's life.
She loves Cyrus as her own and is very proud of her. The two have an unbreakable bond with each other, which is evident by their dedication to each other.
Just like in real life, Parton has appeared on Hannah Montana as the character's godmother. The pair have also performed a couple of times together. In 2016, they performed 'Jolene' at NBC's The Voice with musical group Pentatonix. Similarly, they sang the song at the 2019 Grammy Award as well. 
Cyrus has had a fair share of controversies throughout her career. While fans and followers criticized Cyrus, her godmother has had nothing but positive words for her. After Cyrus's performance at the 2013 MTV Video Music Awards, Patron defended Cyrus, saying she was trying to find her "own place and wings."
This bond between the godmother-goddaughter is very precious. Recently, on May 8, Cyrus dedicated a performance to Parton. Cyrus sang the cover of 'Light of Clear Blue Morning' on Saturday Night Live, honoring her godmother on the occasion of Mother's Day.