Billie Eilish as Never Seen before — The Story behind Her Internet-Breaking Transformation
Billie Eilish sported mid-20th century fashion for her Vogue cover appearance.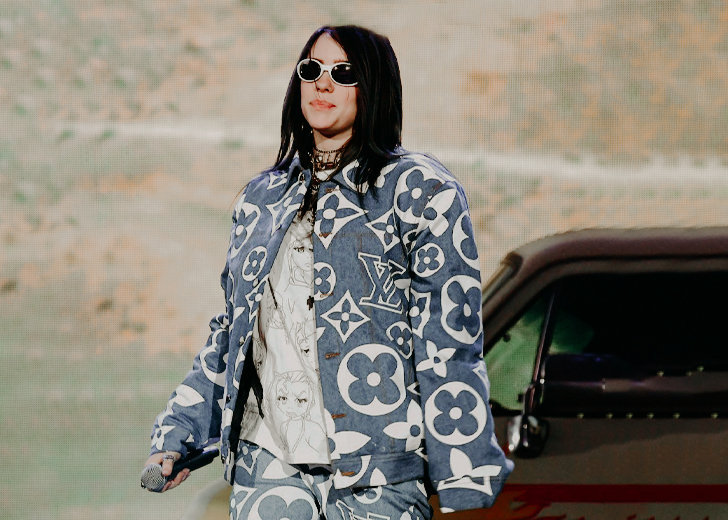 Aside from being praised for her musical genius, Billie Eilish is also a fashion icon for many, especially her younger audiences. In fact, she was the most searched-for celebrity style icon for 2019. 
For a long time, she had been known for her signature green hair and baggy clothes. It comes as no surprise that when she unveiled her new blonde hair on an Instagram post, her transformation garnered a great deal of attention — becoming the fastest post to reach a million likes: six minutes.
Eilish's transformation, however, doesn't stop there. She stars in the Vogue June 2021 issue, sporting fashion from the mid-20th century. 
Billie Eilish's Blonde Hair
Eilish had been sporting her jet black and lurid green hair for the past eighteen months. She dyed her hair blonde, and the transformation broke the internet.
Aside from becoming the fastest post to reach a million likes, her photo also became the third most-liked picture ever in just two days.
The 'Ocean Eyes' singer's decision to go blonde has resulted in countless imitations, further fueling the summer's hottest hair color trend, "reel blonde."
Vogue's cover story covered the process in greater detail, outlining that it took four dye sessions to change her hair.
British Vogue Cover Star
Billie Eilish stars in the June 2021 issue of British Vogue.
Her Vogue photoshoot embraces the theme of classic pin-up and is inspired by former bodybuilder and iconic pin-up girl Betty Brosmer, German-American fashion photographer Horst P. Horst, and the pioneer of artful stocking and leg photographer Elmer Batters.
One reason that drew Eilish to corsets other than their designs, shapes, and lacings were their original restrictive function. She honestly added that she was insecure about her stomach.
Body Positivity
Eilish has often been hailed as an icon of body positivity, however, her views regarding the subject differ from the mainstream notions. And in her Vogue cover interview, she expanded on her thoughts.
It's all about what makes you feel good. If you want to get surgery, go get surgery. If you want to wear a dress that somebody thinks you look too big wearing, **** it — if you feel like you look good, you look good.
Tattoo
One item that Eilish had on her bucket list was getting a tattoo. She revealed in 2020 that she had fulfilled her wish of getting inked, while also stating that her fans would never get to see it.
The 'Your Power' singer showed off her body art in one of her photos for the Vogue photoshoot. While the tattoo isn't crystal clear, people have assumed that it's a slithering dragon design.
The tattoo covers a good portion of her upper thigh and extends to her midriff.
Happier Than Ever
Eilish is releasing her second album titled Happier Than Ever on July 30. She teased her new project on April 26 with a short snippet of her singing "When I'm away from you, I'm happier than ever."
As evident by her transformation, her second album will be much brighter than her first album, which had a dark and haunting theme. Eilish expressed her excitement for the album, stating that it was her favorite creation to date.