Billie Eilish Confirms Release Date Of Her Second Album 'Happier Than Ever'
The date for Eilish's second album has been released.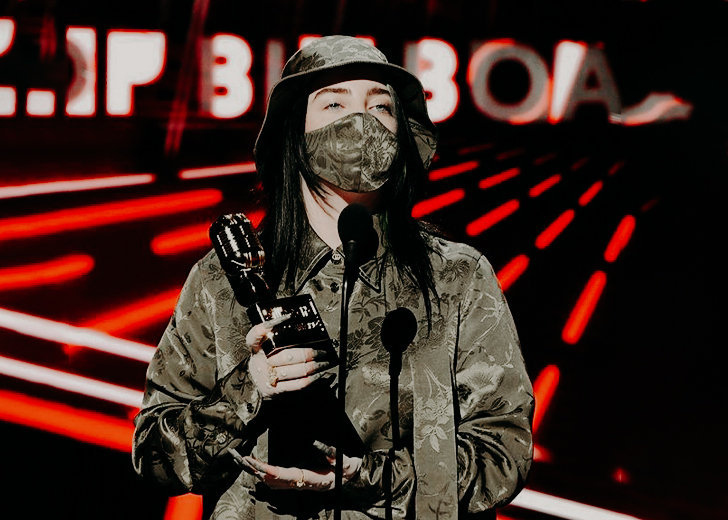 Singer Billie Eilish entered the music industry in 2015 with her song 'Ocean Eyes,' but ever since 'Lovely' dropped in 2018, Eilish has taken the industry by storm. It was no surprise that she made the internet turn into a frenzy when she teased her new project on April 26.
She released a small snippet of her new single, 'Happier Than Ever,' which made her fans speculate about her upcoming era. Similarly, there has been speculation about Eilish's second alum with the same name. But the singer put all the speculations to bed as she revealed the date. 
Release Date Of Eilish's Second Album
It has been confirmed that she will release her second album Happier Than Ever on July 30. The singer updated her Twitter header confirming the date.
Prior to that development, various billboards with a portrait of Eilish hugging herself were posted on various locations. The billboards feature the album title and a release date — July 30. 
Happier Than Ever
Before releasing the teaser, the 19-year-old star had posted a photo on her Instagram with the caption, 'things are comingggg.'
With her own blonde hair and a cunning smirk on her face, the photo that Eilish posted had made fans theorize what she would do next. 
Not even a week later, the superstar released her 15-second teaser video on her social media.
On the video, Eilish is sitting on a beige scallop chair with her side to the camera.
Slowly she turns her head, looking deeply into the camera before closing her eyes and laying her head on the backrest.
In the background, somber acoustic guitar with Eilish singing 'When I'm away from you, I'm happier than ever' with her ever melodious voice. 
And finally, on April 27, Eilish took to Instagram to officially reveal the details around her sophomore album. It was a revelation that set the Internet ablaze.
The singer's announcement exceeded 1 million likes in 9 minutes on Instagram, making it one of the fastest posts in the platform's history to hit such a milestone.
This was not the first time the singer teased her song. In February, Billie Eilish: The World's a Little Blurry, a documentary about the superstar, was released on AppleTV+.
The 'Bad Guy' singer and her older brother, Finneas, sang 'Happier Than Ever' together.
Eilish explained that the song was about not being happy with other people — the feeling someone couldn't explain. 
Fans React To The Reveal
As soon as the release date was confirmed, fans took to Twitter to discuss it. 'Billie' was trending worldwide on the platform. 
happier than ever by billie eilish isnt just an album its a cultural reset a lifestyle a reason to breathe and open your eyes in the morning a work of art the first gift u open on christmas a hug from a loved one everything you ever wanted everything u ever needed an inspiration — anna HAPPIER THAN EVER 7.30 (@wishuwerebil) April 27, 2021
Many fans speculated that this was the new era for the proud recipient of the Seven Grammy Awards.
Most of them have been awaiting her to make history with her new single and album. One thing is for sure — all of them are in eager anticipation of July 30th.