'It's Very Dehumanizing': Billie Eilish's Fans Need to Stop Speculating on Her Sexuality!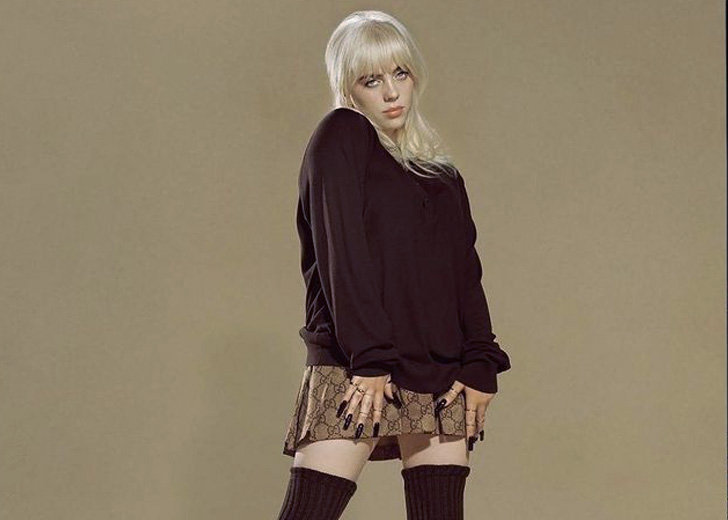 Since Billie Eilish skyrocketed to fame with her single 'Ocean Eyes' at 13, she has had a brush with a chart-topping success multiple times, pocketing seven Grammy Awards.
In contrast, the singer has also faced criticism for almost every step of her career regarding her hair colors, dressing style, and, let's not forget, her sexuality.
Talking about the topic at hand, here's how the speculations of her being lesbian started in the first place and what Eilish has to say about it.
Origin of Billie Eilish's Lesbian Rumors
The speculation of Eilish being a lesbian spurred after her interview with Jimmy Fallon.
In the sit-down, the pop star openly admitted that she thought, "girls are hot." In addition, she confessed if she ever fell in love with one, she would not mind.
Later, in early 2021, the 19-year-old released a music video for her song 'Lost Cause.'
The lyrics of her number narrated a story of how terrible men could be in a relationship, while its video featured the musical artist enjoying an all-girl slumber party.
The interpretation of Eilish lamenting men and simultaneously relishing time with only females sparked conversations regarding her sexuality among the netizen. And just then, she added fuel to the gossip. 
The Los Angeles native posted a gallery of behind-the-scenes pictures from the set on her Instagram. In the caption, she cryptically wrote, "I love girls."
As Eilish's post with an unforeseen statement hit the internet on the second day of Pride month, many fans assumed it was her coming out. And many online users have started asking — "Is Billie Eilish lesbian," and "what is Billie Eilish sexuality?"
However, amid all the gossips, Eilish posted a picture of her boyfriend, Matthew Vorce, on her Instagram. As soon as she uploaded the photo, internet users started accusing her of queer-baiting. 
They denounced her for pretending to be a member of the LGBTQ community and garnering support for her music from the gay community. Meanwhile, Eilish didn't budge to comment on the rumors. 
Billie Eilish on Her Sexuality 
In an interview with Elle in September 2021, Eilish discussed the scrutiny regarding her relationships and sexuality. She dispelled all the speculations and mentioned that her personal life choices were none's business.
Moving on, she highlighted the double standard female artists faced in the entertainment industry and questioned, "Where's that energy with men?" 
Then, the 'Happier Than Ever' songstress shared how she had never expected the slew of criticism and scrutiny in her career. "I just wanted to make a song once, and then I kept making songs," she stated, stressing that she never wanted people to pay attention to her life. 
She remarked that the negativity affected her, and rude moments hurt her soul. "It's very dehumanizing," Eilish reiterated as she recounted how people despised every change she embraced in life.