Setting Fashion Couple Goals Comes Naturally to Jesse Rutherford and Devon Lee Carlson
The couple who is stylish together stays together.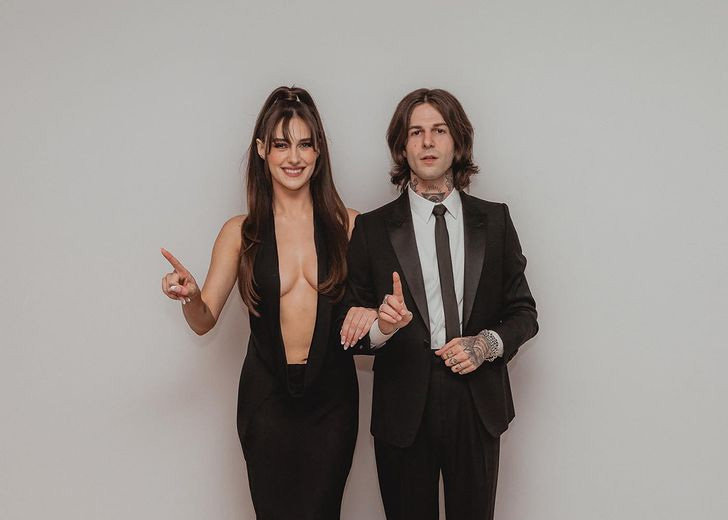 For someone who sang about sweaters, Jesse Rutherford can be credited for being one of those figures who made biker jackets and monochrome timeless again.
From bleaching half of his hair to getting tattoos reminiscent of bubblegum freebies, him pairing up with influencer Devon Lee Carlson back in 2015 was a no-brainer. 
Carlson initially found fame through her sister, Sydney's YouTube vlogs. However, she quickly made a name for herself with her edgy fashion sense.
She is now better known for being the name behind the phone case brand Wildflower and collaborating with famed designer Marc Jacobs. 
Together, Rutherford and Carlson were dubbed as '2019's most 2019 couple' by GQ. Two years later, they are still the go-to for couple fashion inspirations.
The Desired Love Life
In a 2020 interview on Canadian model Charlotte D'Alessio's YouTube channel, Carlson candidly commented that she had always fancied Rutherford while they were in school. At the time, he was a senior; she was a junior and in vastly different social circles.
When they got together, she found herself to be reserved around him. For instance, she was afraid to disagree with him because she felt he might not find her cool anymore. 
She would even go to the lengths of waking up early and brushing her teeth so that he wouldn't notice her morning breath whenever they would sleep over together. But, at the time, she was just 18 years of age, and her naivety got the better of her.
Later, they broke up and began seeing other people, only to find each other's company again in 2015. They rediscovered an indescribable connection and frankness that could be found nowhere else. 
Six years later, they are still going strong with mutual understanding and a comprehensively stellar wardrobe. 
Fashion Couple Goals
Rutherford, in his own right, is a fashion icon. From a young age, he scoured the shelves of Hot Topic at the local mall.
In addition, he worked at stores like Vans and Urban Outfitters during his teen years, which informed his palette's skater-Esque sensibility. He was and still is a voracious consumer of fashion, and his desire soon outran the available options.
This is when he began diving into the women's section and ventured into unconventional silhouettes. During the initial days of his band, The Neighbourhood, he would be found wearing conservative hoodies and Dickie's pants.
Inevitably, he found the stage to be of comfort and began expressing himself in skinny jeans, leather jackets, and sometimes going shirtless, with his myriad tattoos in full glory. He soon took it a step further by wearing bold striped pants and coordinating the colors with hair dye.
Now, as the sound of the Californian band evolves into more experimental electro-pop with their album Chip Chrome, he is seen taking references from David Bowie and painting himself in chrome paint.
Off-stage, he still opts for what Hot Topic's mannequins are wearing, but the brands are all designer. While Rutherford takes the left field, his girlfriend Carlson is a perpetual dictator of what's hot and not.
From being one of the names that popularized slinky slip-dresses with tiny sunglasses, dad hats, tie-dies, and the Y2K revival, she is a trendsetter. 
With her Marc Jacobs collaboration on the way now, it seems that 2021 will be the year of bubblegum pink and Haute loungewear. That being said, what makes this couple so desirable is how coordinated they are with their fits.
And this is something deliberate as well. Carlson revealed to GQ that wherever they are, they like to make sure that they arrived together. And together, they are a force to be reckoned with.