Marc Jacobs Doesn't Mind Being Vain and Getting Face Lift For Self Care
The fashion designer documented his plastic surgery journey on Instagram.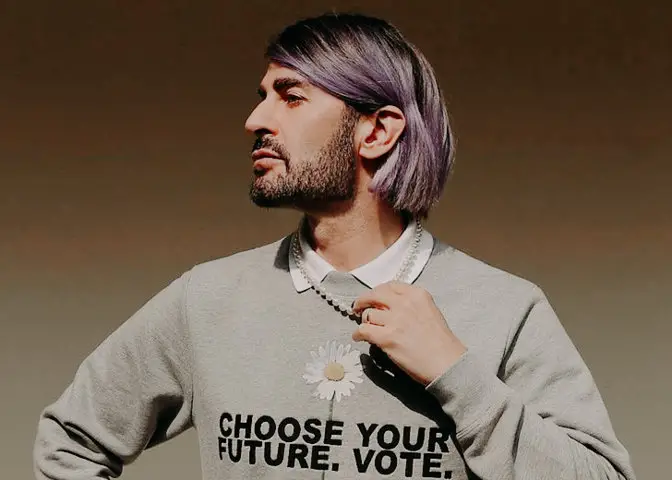 Marc Jacobs is the ultimate trendsetter, not just because he is a fashion designer known for his eponymous brand but also because he is vocal about the most hidden secret of the glamour world — plastic surgery.
He had a face lift surgery in July 2021 and documented the journey — from the initial procedures to recovery — on his Instagram that boasts over 1.5 million followers. 
The New York native proudly uploaded his post-op pictures, flaunting his bandage-wrapped head and blood-filled drainage tubes. Then he shared the aftermaths, informing his followers of the swelling and bruises. 
New York's famous plastic surgeon Dr. Andrew Jacono performed the procedure on Jacobs with his advanced plane technique he mastered over 13 years. The surgery lifts the muscle layer to bring out a smoother and softer look. 
After the surgery, the 58-year-old designer became vocal about his surgery history and shared the need for transparency during an interview with Vogue on July 30, 2021. 
No Shame in Being Vain
Jacobs admittedly started getting beauty procedures years ago. He started with Botox and fillers, albeit being conservative regarding the techniques. 
Later, he opted for thread lifts to tighten his jowl and the saggy skins. But the procedure wouldn't last long. 
Finally, his cosmetic doctor suggested that he try something permanent and go under the knife rather than just injecting stuff. Following the advice, he met Dr. Jacono. Jacobs fell in love with his technique and agreed to undergo surgery. 
As evident in his Instagram account, he shared the ins and outs of the journey.
While transparency sounds brave for a man of his stature, Jacobs insists he was just being himself, a person who has never kept a secret from his followers.
I don't even see it as an effort to be transparent. I'm doing what I normally do, which is I'm living my life and sharing it with anybody who is interested.
The master designer also maintained that the conversation about his plastic surgery was as ordinary as any other dialogue for him. But then, he clarified it wouldn't be so for other people because of the shame surrounding the topic.
Jacobs said that being vain was one way he overcame the shame. He confessed he preferred getting dressed and showing off a look, as that pleased him.
Taking care of himself on the external front was, in his own words, his part of self-love. The better he felt about himself, the better he could act so to others. 
The Outpouring of Support
Jacobs' advocacy of truth and honesty, which is helping shift the societal attitude towards cosmetic surgery, has been praised by his friends and fans alike. 
On August 1, 2021, he took to Instagram to share his Vogue interview, and the comment section got flooded by support. 
"Transparency is the new black. So happy for you," wrote American actor Cheyenne Jackson. Another fellow celebrity, Tempest DuJour, commented, "No shame in that game! Do whatever makes you feel good."
Famous fashionista Kristen McMenamy also had her say. She praised Jacobs for always being ahead of the game and added how he made the reality available. 
Undoubtedly, Jacobs' unintentional noble approach to transparency is setting a new era for embracing one's choice and being proud of it.