Tawny Kitaen Said She Got Plastic Surgery Due to Insecurities
Tawny Kitaen completely removed her breast implants in 2017.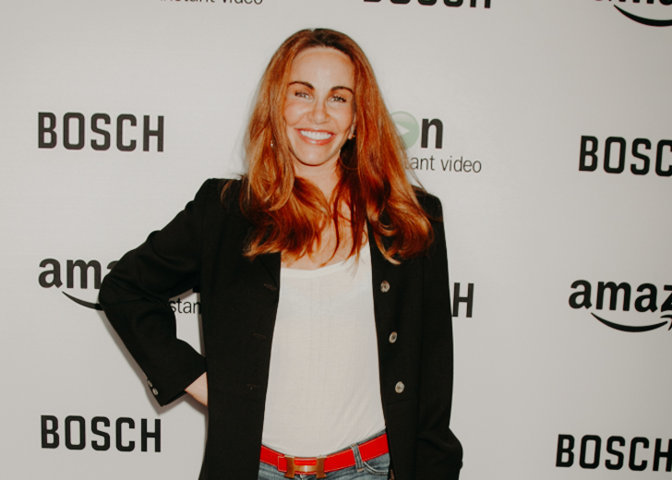 Tawny Kitaen, an actress, model, and media personality, passed away at her Newport Beach home on May 7, 2021, at 59.
Her death was confirmed to The New York Times by her 28-year-old daughter Wynter Finley, who told the publication that the cause of death was not immediately known.
"We are heartbroken and saddened to announce the death of our mom... We miss her and love her and we know her legacy will live on forever," her children issued a statement through her Instagram.
The diva was widely renowned for her appearances in several heavy metal music videos, including Ratt's Back for More and Whitesnake's Still of the Night and Here I Go Again.
Her film and reality TV credits include Malibu, California Girls, Witchboard, The Surreal Life, Botched, and Celebrity Rehab with Dr. Drew.
During her active years, Kitaen was also popular for her alluring beauty that she partially achieved with the help of plastic surgery and breast implants. But unlike many celebrities, she was very vocal about her surgeries in public.
She Went Under the Knife Due to Insecurities
During her appearance on E!'s reality show Botched in 2017, the late actress opened up on how she got the idea to have breast implants in the 80s.
She revealed she had insecurities related to her looks, even though she was doing very well in her career.
"It must have been something inside of myself where I wasn't feeling secure enough about myself. And [I] thought oh well this [surgery] will take care of the problem."
After her confession, Dr. Terry Dubrow and Dr. Paul Nassif, who interviewed her, explained that Kitaen had possibly been under immense pressure to look the best at the height of her career.
As a result, Kitaen thought of enlarging her breast size to keep her at the top a little longer.
In addition, the Hercules actress also had surgeries for her face — which she comparatively talked less about than her breast implants.
She Removed Her Breast Implants
Kitaen appeared on Botched — a show where expert plastic surgeons attempt to fix damaged plastic surgeries — to remove her breast implants, which had gone horribly wrong after her sixth surgery.
"Within six months [after her implants], the implants started slipping through the mesh, and now the implants are like down to the bottom of my, um, rib cage," she said, explaining the situation of her implants.
She further stated that she was not happy with her breast size, saying they were too big.
"Oh, you want to do without implants entirely," Dr. Dubrow asked her. In reply, she said yes and asked the surgeons to remove the implants and make her look natural again.
The surgeons could not believe an actress asking them to remove completely the implants, but they immediately empathized that one could get fed up with all those things after a certain period.
They also applauded Kitaen for wanting to get rid of her complications and promised to do their best.
On September 1, 2017, the actress took to Twitter to update her fans about her implant removal surgery. She said that she was 100% real with no fake body parts while thanking her surgeons for doing a wonderful job.