Where Is Elisabeth Shue Now? About the Oscar-Nominated Actress's Life and Career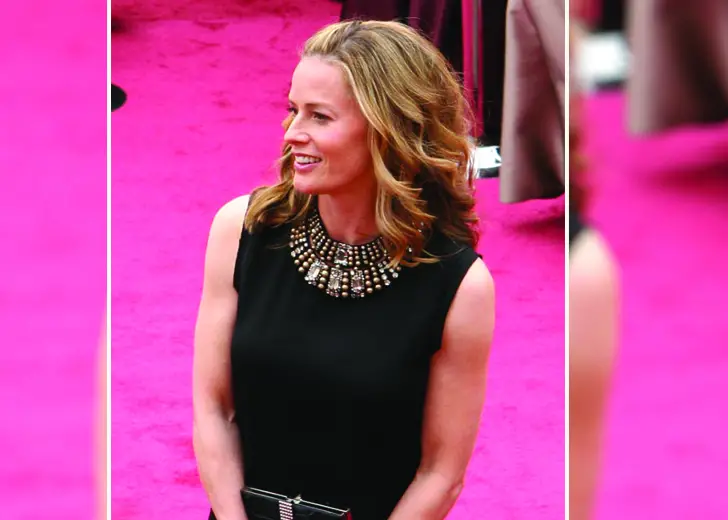 Cobra Kai's season three has brought Elisabeth Shue back on the news, but just because she is not making headlines does not mean she has gone away.
The Oscar-nominated actress has never been the one to make back-to-back movies. Her career timeline shows she has usually made select movies and not put herself in constant work mode.
Shue, who did one or two movies a year, or focused on only one show at a time for most of her career, ramped up her work the past year. Now, she seems to be working more than before and on bigger projects as well.
What Is Elisabeth Shue Doing Today?
Shue, who shot to fame after her appearances on The Karate Kid alongside Ralph Macchio and William Zabka, is still going strong in her Hollywood career. In fact, her career has been in a sort of rejuvenation since 2019.
That year, she started her time on The Boys, a now hugely popular and critically acclaimed TV show, as Madelyn Stilwell. She stayed with the show for a year, appearing in nine episodes.
Then, in 2020, she starred alongside Tom Hanks in Greyhound, a WWII movie about an inexperienced US Navy commander trying to make sense of a dire situation.
As 2021 arrived, a big project was waiting for her, but let's preface this with a bit of history.
Shue played Ali Mills opposite Macchio's Daniel LaRusso in the now-classic 1984's The Karate Kid. The character, even though she did not appear in the sequels, became an instant fan favorite.

Elisabeth Shue (Photo: Instagram)
So, when Netflix's Cobra Kai became as big a hit as it did when it first came out in 2018, more so because Macchio reprised his role and Ali was brought up time and again on the show, people wondered if and when Shue would make her reprisal.
For the first two seasons, fans were disappointed. But, as the third season's production rolled in, speculations about her return ramped up.
After a lot of hush-hush and planning, Shue finally agreed to reprise her role in season three. Going by what has been reported, she did not agree to be a part of the show until after the production picked up.
And she was not the one to take the character lightly, either, even if it was only a small role. She wanted Ali's appearances to have a purpose and not just be fan service.
That's exactly what happened — Ali had a good story on the show — and it satisfied both Shue and the fans.
With her first project for 2021 out of the way, she focused on her next two — On the Verge, a TV show, and From Now, a podcast series where she appears as President.
Shue has started 2022 the same way she ended 2021. Only halfway through the year, she has already appeared on The Boys Presents: Diabolical, a TV series short, and Super Pumped, a TV show. Further, she has also completed Constance, a TV movie, in which she plays the lead, Constance Young.
Only just 58 and seeing how she is working frequently now, Shue might already have a lot of projects lined up. But, with no social media presence, do not expect her to promote those openly.
Elisabeth Shue's Personal Life Now
Shue's private life is a big and influential part of her life, both personally and professionally.
She has been married to her husband, Davis Guggenheim, since August 1994. They have three grown-up children, Miles William, Stella Street, and Agnes Charles.
The couple has also collaborated professionally — they made Grace (2007), a movie whose plot closely resembles her own life. He directed the movie, whereas she played the main character, Grace's mother.
Guggenheim has pushed Shue to be a better actress throughout her career and has had a major influence in how she approaches her roles. He removed the fear and reluctance she had about becoming a great actress.