Is Dominique McElligott Leaving 'The Boys' and Her Queen Maeve Role?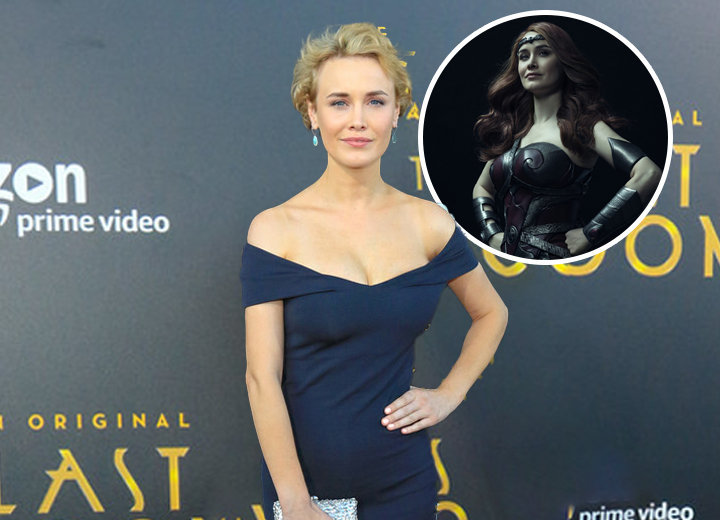 Dominique McElligott's character, Queen Maeve, made a bold move in the season three finale of The Boys. She became the one to save everyone around her in the final fight.
However, Maeve, in doing so, put herself at a big risk. And this move jeopardized her survival, as well as the character's survival past season three.
But does this mean McElligott is leaving The Boys and her Queen Maeve role? Or is it just another plot twist?
What happened to Dominique McElligott's Queen Maeve on 'The Boys' season 3 finale?
The main thing to know about Maeve in the final episode of season three is that she is fighting Antony Starr's The Homelander, alongside Karl Urban's Billy Butcher, Jensen Ackles's Soldier Boy (sort of), and others.

Dominique McElligott as Queen Maeve in 'The Boys.' (Photo: Instagram) 
With The Homelander killing Black Noir, everyone present at the scene is scared of the many casualties their fight might cause. So, they try to stop the fight.
Amidst this, Maeve teams up with Butcher to bring down Homelander. The former two fight the latter at the Vought Tower.
In an unexpected turn, Homelander brings Ryan to his side, and when things start going haywire, Soldier Boy gets to the point where he is about to explode and kill everyone present.
So, in a heroic move, Maeve sacrifices herself and flies out the window with Soldier Boy.
The scene implies Maeve could very well be dead. However, to everyone's surprise, she turns out to be a lot stronger than anyone expected and barely survives.
While how the writers made things play out will come under scrutiny because Maeve might not have been the best candidate to sacrifice herself in the situation, what's done is done. And this might mark the end of McElligott's Maeve on The Boys.
Is Dominique McElligott leaving 'The Boys?'
Queen Maeve is powerless after her confrontation with Soldier Boy, or at least that's what the show implied. So, could this be the end of McElligott's time on the show, at least as Queen Maeve.
Fans were already skeptical of Maeve's survival before the finale aired. Twitter is filled with people saying their goodbyes to Maeve and McElligott.
Those kinds of tweets are now increasing every second, even though Maeve is not actually dead. Many think she will be written out of the show in season four.
such a shame that a great show like The Boys is ending just because the lead actor Dominique McElligott wants to move on but that's showbiz I guess! — 🤬 (@itsaspirational) July 5, 2022
Pretty sure I'm going to lose her tomorrow so I want to say:

-I love you #QueenMeave
-I am so sorry Dominique McElligott
-Watching a character get fridged episodically was the literal worst

(I might be annoying in the next 24 hours. Sorry. I'm pissed & really gona miss her) pic.twitter.com/aHEkOJ0PEm — Lauren LaMagna (@laurenlamango) July 7, 2022
However, some people also think Maeve will get a shot at a normal life. She, without her powers, could start over and leave her superhero days behind for good.
There have been no official announcements on whether McElligott will be continuing on the show yet, but one thing is almost sure — she and her character might have a different arc if she stays.