Karl Urban on Fatherhood — The Values He Wants to Instill in His Kids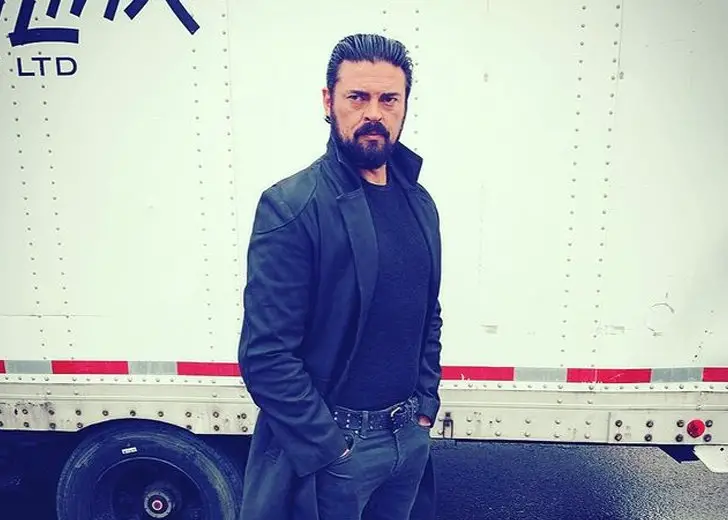 Karl Urban was married to his ex wife, Natalie Wihongi, from 2004 to 2014. Together the two have two kids — son Hunter Urban (born November 2000) and son Indy Urban (born January 2005).
Urban takes fatherhood seriously, and he previously shared about the values he wants to instill in his kids when talking to Life of Dad.
The Boys star noted he wanted to pass on values such as respect. "Treat others as you wish to be treated. I am big on respect and respecting people."
Another thing Urban wanted his sons to understand was to pursue things they enjoyed in life. He believed success would naturally follow, and the more energy and time one put in their chosen field, the more they would get out of it.
Karl Urban on Fatherhood
In the same interview, Urban also opened up about his experiences with fatherhood. He shared that the coolest thing he found about fatherhood was putting his kids first.
"To look after them and try to instill as much goodness in the Jell-O before it sets," Urban added while calling the aforementioned task the challenge of fatherhood.
The actor also spends as much time as he can with his kids and even takes them to his set. 
Urban shared that both his sons love the atmosphere, and he brought his oldest with him whenever he was doing action stuff.
Karl Urban and Ex Wife
Urban tied the knot with his ex wife, Wihongi, on September 16, 2004. While it's not clear when the two started dating, they had been together for a good while before they got married.

Karl Urban showing off his catch (Source: Instagram)
The couple had even worked together in the 2000 movie The Privateers. Wihongi worked in the make-up department of the film while Urban starred in it.
Urban and his ex wife announced they were separating after ten years of marriage in June 2014 via a joint statement.
They shared that the decision to split was mutual.
Urban and his ex wife also added that they were committed to maintaining their family relationship and working together to ensure that their kids were affected as little as possible.
Karl Urban's Relationship with Katee Sackhoff
Following his divorce with Wihongi, Urban moved on with actress Katee Sackhoff. The two started dating in late 2014, and by mid-2015, several outlets had reported that things were getting serious between the two.
The Boys star had reportedly brought his girlfriend to meet his family, while Sackhoff had also already taken him home to meet with her parents.
They kept their relationship private, and neither of the two shared much. 
Hey Scott
Glad you dug The Boys
One small inaccuracy in your article @kateesackhoff and I are no longer together and have not been for over a year .
Katee is a phenomenal woman , a compassionate humanitarian & a brilliant actor . I love and respect her .Thnx K https://t.co/fkZqv5Hw7n — Karl Urban (@KarlUrban) August 6, 2019
However, in August 2019, Urban revealed he and Sackhoff were no longer together through a tweet. He also shared that the two hadn't been together for almost a year at that point.
Sackhoff later dated Robin Gadsby, whom she had met while working on the set of Netflix's Another Life in 2018. She announced in October 2021 that she and Gadsby had secretly tied the knot.
The pair also welcomed their first child together, daughter Ginerva Grace Gadsby, on December 6, 2021.