Ralph Macchio's Parents Endowed Him with Young Looks, Stability, and Family-First Mentality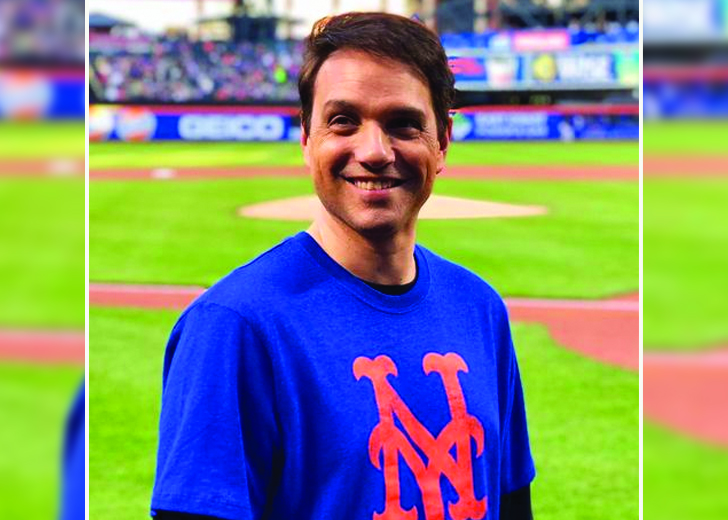 Ralph Macchio's reputation as a guy who does not age is widespread and fairly so. He, alongside Paul Rudd, might be the only two actors whose looks create more buzz than their works.
Macchio's The Karate Kid became a cultural phenomenon and also became the thing that first shot him to fame. His young looks in the movie created quite a reputation for him, and that has stuck around even now, in the days of Cobra Kai.
The secret to his never-ageing face? His parents, and a bit of keeping fit.
Ralph Macchio Credits Parents for Great Looks
In 1984's The Karate Kid, Macchio was 22. He portrayed a teenager, and it was more than believable. Something similar happened when he reprised his role in The Karate Kid 2.
And then Cobra Kai came in 2018, and Macchio slid into his role perfectly, still looking as young as ever over two decades later.

Ralph Macchio (Photo: Ralph Macchio/Instagram)
When People magazine asked him in January 2021 what his secret was to looking and being as young and athletic as he was (Cobra Kai season three had just dropped on Netflix when the interview took place), he put all the credit, or rather, all the blame, on his parents.
"Listen — I blame my parents," he joked.
He said his father and mother looked "very young for their age" and that he had "a youthful energy about [him] for some reason."
He admitted to having gotten lucky in the "gene department," but also revealed he did not leave it all to genetics. "A healthy lifestyle doesn't hurt," he added.
Ralph Macchio's Ethnicity and Family Values
Macchio (full name: Ralph George Macchio Jr.) was born on November 4, 1961, in Huntington, Long Island, New York, to Rosalie and Ralph George Macchio Sr. The couple married on July 25, 1959, two years before he was born.
The Cobra Kai actor has a brother named Steven J. Macchio.
Macchio and his brother have Italian and Greek heritage. His father is half-Italian and half-Greek, and his mother has Italian roots.
In a screen test from 1980, he revealed his family was originally from Naples. He has attributed his strong-mindedness and his passionate personality to the Greek side of his father's family.
Ralph Sr. and Rosalia opened their first business, a laundromat, in 1962, and Macchio's first job was at his father's shop. They taught him the importance of family, love, care, devotion, and sensitivity, things that people close to him and the Macchio family recognize as their family traditions.
Coming up in the 80s, Macchio was surrounded by things and people who could drag him into wrong habits. But he had his parents' help in staying grounded.
He lived with his parents well into his 20s and has credited his steadiness in the industry to his "upbringing and natural sensibilities." His tendency to remain away from controversies has even inspired comedy skits about how he would behave if he needed a career boost.
The actor has always put his family and personal stability first before fame — he has two children with his wife, Phyllis Fierro.
It's safe to say, his looks are not the only valuable thing he received from his parents, although it is the more talked-about subject.